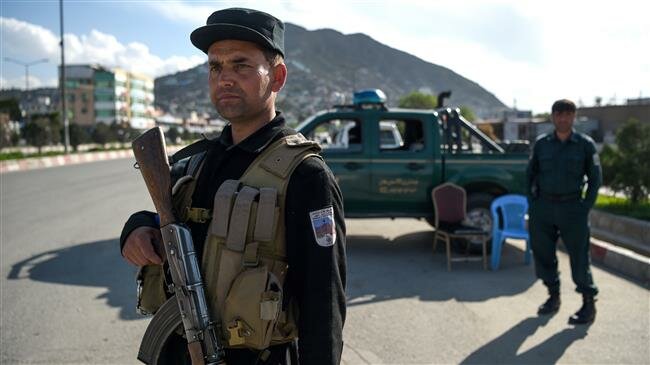 Three people, including a senior cleric, have been killed and at least 20 others injured in a bomb attack at a mosque in the Afghan capital, Kabul.
The blast occurred at the al-Taqwa Mosque in eastern Kabul, where Samiullah Raihan was leading the Friday noon prayers.
Raihan was a supporter of the Kabul government and a member of the National Ulema Council, which is Afghanistan's top Muslim clerical body.
According to Kabul police chief's spokesman, Basir Mujahid, the bomb was hidden in the microphone used to deliver the sermon and Raihan was the intended target.
No individual or group has yet claimed responsibility for the blast. Both the Taliban and Daesh group are present in Afghanistan and regularly carry out attacks in the country.
The US and its allies invaded Afghanistan and toppled a ruling Taliban regime in 2001. That ongoing war has failed to bring stability to the country despite the presence of thousands of foreign forces.
Daesh has established a foothold in eastern and northern Afghanistan in more recent years.
And the US is now negotiating with the Taliban in an attempt to disengage from the country 18 years after the invasion.