Days of Allah
Senior Cleric Lauds Iranian Nation's High Public Turnout in Feb. 11 Rallies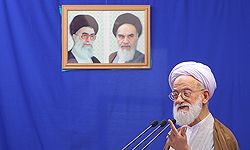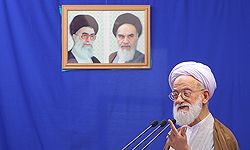 Tehran's provisional Friday Prayers Leader Ayatollah Mohammad Emami Kashani praised the Iranian nation for its high turnout in rallies across the country on February 11, marking the anniversary of the victory of the Islamic Revolution.
Addressing a large and fervent congregation of worshippers on Tehran University Campus here on Friday, Ayatollah Emami Kashani stated that the wide presence of people on February 11 ceremonies showed their interest in their government and leadership.
Millions of Iranians in Tehran and other cities poured to the streets to show their unconditional support for the Islamic Republic through massive rallies on February 11.
Huge masses of people from all walks of life converged on streets and squares all over the country to express their support for the causes and ideals of the Islamic Revolution.
As regards Western threats against the Islamic Republic, Ayatollah Emami Kashani said that sanctions and pressures will boost the Iranian nation's resistance against the enemy.
He also warned that enemies are trying to break the Iranian nation's unity in a bid to lower their participation in the upcoming parliamentarian elections (March 2).