Iran
Senior Cleric Slams British PM's Anti-Iran Remarks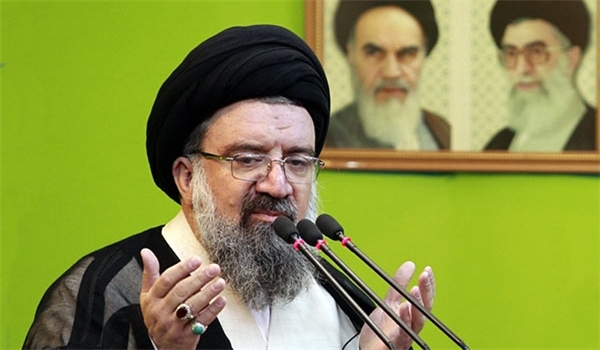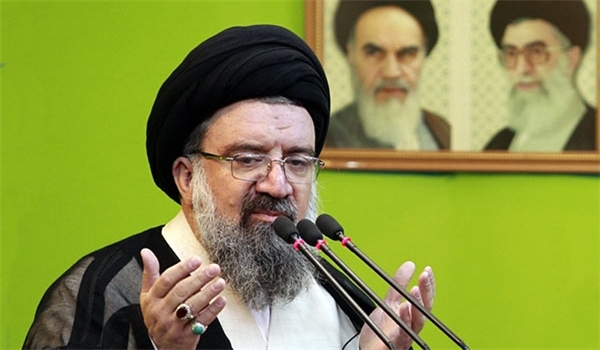 Tehran's Provisional Friday Prayers leader Ayatollah Seyed Ahmad Khatami blasted British Prime Minister David Cameron for his remarks against Iran.
Addressing a large and fervent congregation of the people on Tehran University campus on Friday, Ayatollah Khatami said, "Cameron falsely accused us of pursuing non-civilian objectives in our nuclear program and accused us of supporting terrorism."
Ayatollah Khatami reiterated that the British government had a "black record" in the eyes of the Iranian nation, and said, "London is a major sponsor of the Israeli regime as well as terrorist groups like the ISIL and the Mojahedin-e Khalq Organization (MKO, also known as MEK, PMOI and NCRI)."
In relevant remarks on Wednesday, Iran's Judiciary Chief Sadeq Amoli Larijani deplored Cameron for his remarks and human rights allegations against Iran, and said Britain is the most hated country in the world due to its black human rights record.
"It is unfortunate to see that the British prime minister misused his meeting with the Iranian president (on the sidelines of the UN General Assembly session in New York) and a few hours later, he used insulting words and accused Iran of violating human rights by repeating false and baseless allegations," Amoli Larijani said, addressing a weekly meeting of judiciary officials in Tehran.
Noting that Britain with its long record of violating human rights is the most hated country in the world, he said, "Such a government isn't entitled to raise claims against another country about respect for human rights."
"The overt and covert meddling cases of Britain and its colonial record in India, the Middle-East, including Iran, and other parts of the world have created such hatred that it cannot be forgotten for centuries," Amoli Larijani said.