Senior Commander Underlines Iran's Pessimistic View about Talks with US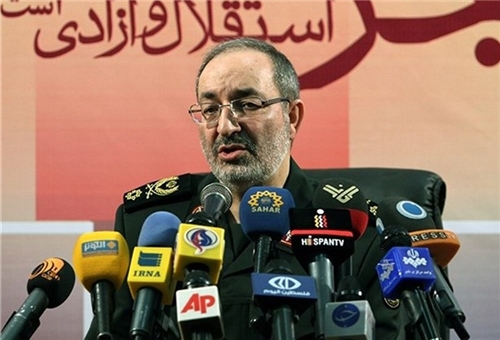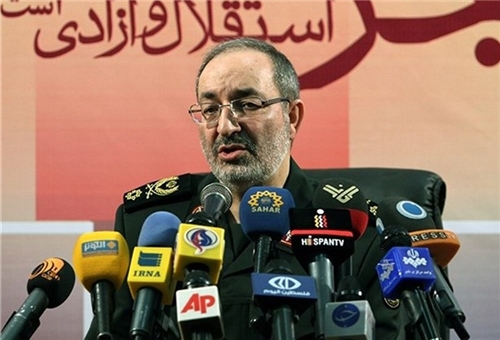 Deputy Chief of Staff of the Iranian Armed Forces Brigadier General Massoud Jazayeri pointed to the United States' long record of animosity towards Tehran, and said the Iranian people follow talks and contacts with Washington with pessimism and sensitivity.
"The US will not be satisfied with anything but annihilation or change in behavior of the Islamic Revolution and the only way to fight the US plots and engineering (of talks) is internal strength in Iran and its achievement of high peaks of progress in different cultural, political, military, economic, diplomatic, scientific and technological fields," Jazayeri said in Tehran on Sunday.
He underlined that as long as the Iranian nation maintains its revolutionary spirit, fights the arrogant powers and seeks justice, the US enmities will continue.
"Therefore, our people follow any contact and negotiation with the US pessimistically and sensitively and they believe that as long as the US doesn't show a humane behavior, it cannot be trusted," Jazayeri continued.
In relevant remarks in June, Deputy Commander of the Islamic Revolution Guards Corps for Political Affairs Rassoul Sanayee Raad stressed that the IRGC is not opposed to the nuclear talks with the world powers, including the US, but it cannot trust the opposite side.
"We agree with the principle of negotiations and support it but we don't trust the foes," Sanayee Raad said in the Southern city of Bushehr.
He said this mistrust had resulted from the lack of transparency and honesty of the western, specially the US, officials.
Sanayee Raad also warned of the US and other arrogant powers' plots to sow discord among the Iranian officials and people, and called on the nation to keep vigilant against such plots.
Iran is now in talks with the US within the framework of the Group 5+1 (the US, Russia, China, Britain and France plus Germany).
Last November, the two sides signed an interim deal in Geneva, which took effect on January 20 and expired six months later on July 20. In July, Tehran and the six countries agreed to extend negotiations until November 24 after they failed to reach an agreement on a number of key issues.