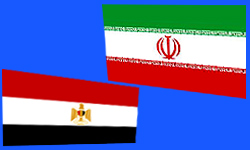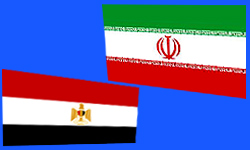 Chairman of the Constitutional and Legislation Affairs Committee of the Egyptian People's Assembly Mahmoud al-Khudairi said resumption of ties and cooperation between Tehran and Cairo is highly important since the former can help Egypt revive its economy.
"Iran is a great Islamic country and many of Egypt's interests are interwoven with those of Iran's and Iran is one of the countries which can play a great role in the revival of Egyptian economy," Khudairi told FNA on Wednesday.
He expressed the hope that the political and economic relations between Iran and Egypt would be normalized as soon as possible, and added, "The Iran-Egypt relations should be powerful and effective and there are numerous mechanisms to this end."
"I emphasize here that if the political and economic relations between Iran and Egypt return to their normal conditions, extensive ties will be established in other areas as well," Khudairi said.
In relevant remarks last month, Egypt's new President Mohammad Mursi underlined his enthusiasm for the further expansion of ties with Iran, and said relations between Tehran and Cairo will create a strategic balance in the region.
"The issue will create a strategic balance in the region," Mursi told FNA in June, hours before the final results of the presidential election was announced.
Also earlier this month, Iranian President Mahmoud Ahmadinejad and Mursi, in their first telephone conversation, conferred on the two Muslim countries' ties and the upcoming summit of the Non-Aligned Movement (NAM) in Tehran.
President Ahmadinejad said Tehran welcomed close interactions with the Egyptian government and nation, and attaches no limitations to the expansion of ties and cooperation with Cairo.
Ahmadinejad expressed Iran's preparedness to transfer capabilities, achievements and experiences in various scientific, technological, industrial and economic fields to the Egyptian people.
He also invited Egypt's first democratically-elected president to participate in the NAM summit.