Syria
Senior FSA Astana Delegation Official Killed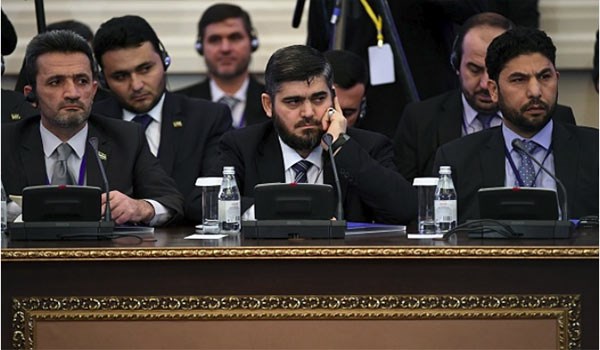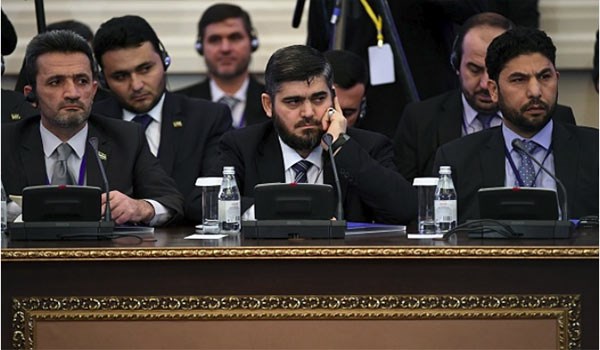 Sources privy to the terrorist groups in Southern Syria disclosed on Wednesday that vice-chairman of the delegation sent by an FSA-affiliated group to the first round of Astana talks has been killed in a bomb blast North-East Dara'a.
Tallal al-Khalaf, the Vice-Chairman of the tribal delegation and military representative of Jeish al-Ahrar Tribes – a branch of the Free Syrian Army (FSA) – to the Astana talks on Syria, has been killed in a booby-trap explosion as he was driving  his car from Jadal to al-Shayah in al-Lejah region.
Three of al-Khalaf's aides were also killed in the terror attack.
Al-Khalaf was the commander of the Tribes branch and deputy commander of Jeish al-Ahrar terrorist group that operates under the FSA.
No one has thus far claimed responsibility for the attack.
Earlier today, a Syrian military source warned that Saudi Arabia and its allies have provoked their affiliated militants in Syria to launch new attacks in Dara'a and Idlib to prevent improvement of Amman's relations with Damascus.
"After reports appeared about the resumption of relations between Syria and Jordan over fighting the terrorist groups, some regional and international sides intend to prevent this closeness by provoking terrorists to conduct military attacks," the source told FNA on Wednesday.
"The Saudi-backed terrorists in Dara'a and Idlib are attempting to intensify attacks to stop the peace negotiations in Astana and Geneva and prevent convergence between Jordan and Syria," he added.
Also, another source was quoted as saying by Lebanon's Hadath News on Tuesday that the recent attacks by militants against al-Manshiyeh neighborhood in Dara'a was ordered by the Persian Gulf Arab countries in reaction to the recent convergence between Damascus and Amman.
"The Persian Gulf Arab states didn't favor convergence between Syria and Jordan and therefore, they ordered the terrorists to launch military operations in Dara'a," the source said.
According to the report, the Syrian army could repel the al-Nusra (Fatah al-Sham) Front terrorists' offensive against Dara'a.
Meantime, news sources affiliated to the militants said that the Jordanian forces have not allowed the wounded al-Nusra terrorists to cross the border for treatment.
Also, a military analyst said the battles in Dara'a would end with the victory of the Syrian army and resistance forces given the international tendency towards a political settlement of the Syrian crisis.