Iran
Middle East
Senior Gulf Officials in 'Israel' to Discuss New Alliance against Iran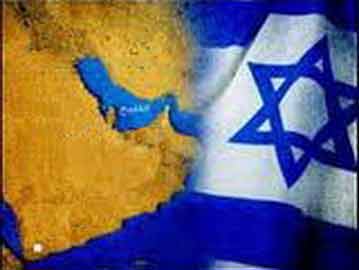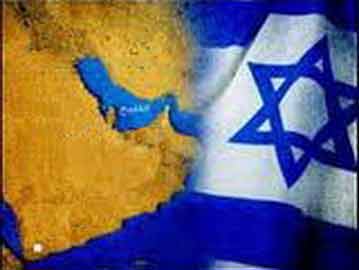 "Israeli" Channel 2 reported that Tel Aviv held a series of meetings with prominent figures from a number of Gulf and other Arab states in recent weeks in an attempt to muster a new alliance capable of blocking Iran's drive toward nuclear weapons.
According to the report, "Israeli" Prime Minister Benjamin Netanyahu has been supervising a series of "intensive meetings" with representatives of these other countries. One "high ranking official" even came on a secret visit to "Israel", the report said.
The report came a day after Netanyahu, in an overlooked passage of his UN speech, noted that shared concerns over Iran's nuclear program "have led many of our Arab neighbors to recognize… that "Israel" is not their enemy" and created an opportunity to "build new relationships."
The Arab and Gulf states involved in the new talks have no diplomatic ties with Tel Aviv, the report noted.
It further mentioned that "what they share with "Israel", is the concern that President Hasan Rouhani's new diplomatic outreach will fool the US and lead to a US-Iran diplomatic agreement which provides for less than the dismantling of the Iranian nuclear program."
"There is a deep sense of anxiety concerning what's happening in Iran," "Israeli" Ambassador to the UN Ron Prosor told Channel 2 Wednesday. While he avoided comment on any direct contact between "Israel" and the Gulf states, he said there were messages "from all over the region" being transmitted to the highest ranks of the US government.
In the past, "Israel" maintained an interest office in Doha, Qatar, but it was closed in 2009. It is widely believed that Tel Aviv still maintains some sort of engagement with various states in the Persian Gulf region, with whom it has many joined interests. "The "Israeli" government is extremely careful not to publicly acknowledge such ties – in order not to jeopardize them."
An edited version of the 2013 "Israeli" state budget revealed that the Zionist entity opened a diplomatic office somewhere in the Persian Gulf between 2010 and 2012. Foreign Ministry sources asked the Finance Ministry to remove the sensitive clause from the budget – and from the public's eye.
For its part, Debkafile reported that this is the first time "Israeli" official sources have publicly aired diplomatic contacts of this kind in the region.
It also revealed that the Zionist entity, Saudi Arabia and the Gulf emirates have agreed to synchronize their lobbying efforts in the US Congress to vote down the Obama administration's moves on Iran.