Syria
Senior ISIL Commanders Fleeing Battlefields amid Syrian Army Advances towards Deir Ezzur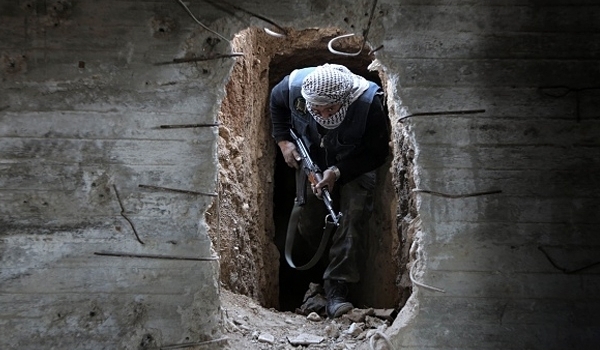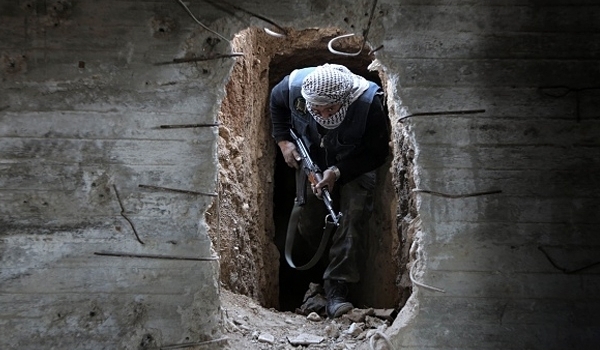 High-ranking ISIL commanders are escaping the Eastern province of Deir Ezzur as the Syrian pro-government forces are just one step away from lifting terrorists' siege on Deir Ezzur city and airbase, well-informed sources confirmed on Tuesday.
The sources said that all the foreign members and commanders of the ISIL have left their weapons behind and fled the battlefields in which the army units are advancing.
The sources added that the army forces kicked off their operations in five flanks and are now on the verge of breaking ISIL's siege on Deir Ezzur after more than three years.
Further reports said that the ISIL's defense lines on the outskirts of Deir Ezzur are effectively collapsing with the Syrian Air Forces successfully destroying ISIL's headquarters in a number of neighborhoods in the city's Western part, killing several militants and forcing many more to flee or surrender.
Recapturing Deir Ezzur is of great importance for the fight against ISIL due to its strategic location. It is the largest city in Eastern Syria and the seventh-largest city in the whole country.
Deir Ezzur and the surrounding governorate of the same name are located on the Syrian border with Iraq, so, if captured by the Syrian governmental forces, they will leave ISIL militants effectively trapped in the heart of Syria in their only remaining stronghold of Raqqa.
Liberating the city would also give the government forces strategic advantage over the terrorists as it will provide Syrian armed forces and their allies with a really stable foothold in this part of Eastern Syria.
Apart from its strategic importance for the military defeat of ISIL, ending the siege of Deir Ezzur would also have a significant economic effect and would be a great relief for thousands of people currently trapped in the city surrounded by the terrorists.
Deir Ezzur is the capital of an oil-rich Eastern Syrian province and the center of the Syrian oil industry that once served as a source of wealth to ISIL as it captured the area and besieged the city. Depriving terrorists of these resources would be another significant blow to the ISIL Takfiri group.
It might also be one of the sources of revival of the Syrian economy following the end of the war. Some of the oil and gas fields in the province have already been liberated as the Syrian Army is pushing forward toward the city.
Between 93,000 and 125,000 civilians are still reportedly trapped in the city, living under appalling conditions.
Relevant reports said on Monday that the army soldiers engaged in heavy clashes with ISIL terrorists in Western Deir Ezzur, retaking control of an asphalt workshop in the region.
According to military sources, the army troops were 3km away from ISIL's main lines around Deir Ezzur, specially Brigade 137 in the Western parts of the city.