Iraq
Middle East
North America
Senior Lawmaker: US after Empowerment of Puppet Regime in Iraq
A senior Iraqi parliamentarian warned of the US interference in the country's internal affairs, specially formation of the new government.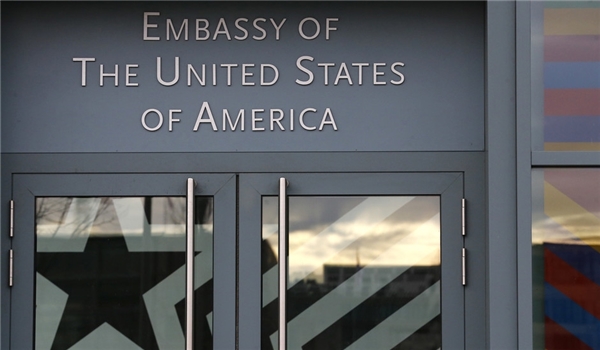 "The US is attempting to meddle in the formation of the new government because it wants a regime which moves based on Washington's plans," Karim al-Aliwi, the representative of al-Fatah coalition, told the Arabic-language Baghdad al-Youm news website on Wednesday.
He added that Washington wants to implement its plots in Iraq and other regional states by interference in the political process of the country.
"The Iraqi people, specially the protestors and the religious leaders, denounce any foreign interference in the Iraqi nation's decision," Aliwi said.
In relevant remarks on Tuesday another Iraqi MP had also strongly condemned the US meddling in the internal affairs of his country amid efforts to form a new government.
Head of Sa'eroun fraction at the Iraqi parliament Nabil al-Tarafi was quoted by al-Ma'aloumeh as saying that the US interference in Iraq is not acceptable at all.
"We cannot bear foreign meddling in Iraq," he added.
"Formation of government is a national issue and does not need foreign interference," al-Tarafi said, warning of Washington's strenuous attempts to meddle and influence government formation in his country.
Influential Iraqi Shiite cleric Muqtada al-Sadr had also earlier lashed out at the United States for its interference in Iraq's internal affairs.
In a statement in November, al-Sadr said that the Iraqi people want an early election free from the US intervention, as the country does not need arrogant countries and the help of others.
"Once again it (America) proved that it interferes in the affairs of others," he stated, noting that Iraq belongs to the people of Iraq who can decide their fate democratically and peacefully.
"Iraqis will not allow Washington to turn their country into another Syria," said the leader of Sadrist Movement and Sa'eroun parliamentary alliance.
"Enough interference in our affairs. Iraq has a senior who can protect it and does not need the intervention of either you or anyone else," al-Sadr added.