North America
Senior Lawmaker Warns of Iran's Crushing Response If Attacked by US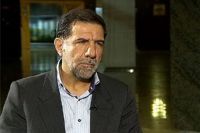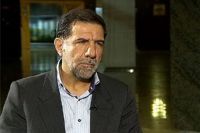 Senior parliamentary officials in Tehran slammed US Secretary of State John Kerry for beating on the drums of war against Iran again, and said Tehran would target all the 32 US military bases in the region and turn them into a graveyard for American soldiers, if it comes under attack.
"(The US president) Obama knows better than anyone that the US is not in such a condition that it can launch a military attack against any country," member of the parliament's National Security and Foreign Policy Commission Mohammad Esmayeel Kosari told FNA on Saturday.
"Yet, in case of a US military attack against Iran, all the US military bases in the regional countries will be turned into slaughterhouse of the American forces," he added.
Kosari described the US officials' threats of war against Iran as a political bluffing, and in sarcastic remarks said were the US able to launch war against any world country, it would attack Syria instead of changing its decision after declaring war on the Muslim nation.
In November 2013, Leader of the Islamic Revolution Ayatollah Seyed Ali Khamenei warned Iran's enemies to avoid even thinking of any aggressive move against the country, stressing that the Iranian Armed Forces are ready to give such a crushing response to any threat that aggressors will never forget.