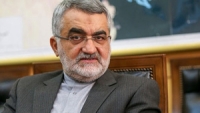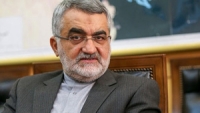 Chairman of the Iranian Parliament's (Majlis) National Security and Foreign Policy Commission Alaeddin Boroujerdi called on Tehran officials to take reciprocal measures against the western sanctions, and underlined that Europe will suffer a lot if Iran imposes energy sanctions on the European countries.
According to Fars news agency, Boroujerdi told reporters on Friday "The recent statements of Leader of Islamic Revolution Ayatollah Seyyed Ali Khamenei showed that Iran has the capacities for imposing gas sanctions against the European countries."
He pointed to Ayatollah Khamenei's statements, and said "This was a clever forecast by the Leader and it indicated that Iran has its own options in this regard."
On Sunday, an Iranian lawmaker announced that "a large number of Iranian MPs are planning to prepare a bill" to impose energy sanctions on the European countries.
Nour and Mahmoudabad' Member of Parliament Abdolvahid Fayyazi said "The lawmakers have put this issue (preparing bill) on their agenda in line with Leader of Islamic Revolution Ayatollah Seyed Ali Khamenei's stances and guidelines that called for the Islamic Republic of Iran's action against the sanctions and deterrent measures."
Fayyazi reminded that the Leader has called on government officials to reciprocate the western sanctions against Iran.