Europe
Iran
Middle East
Senior MP: Borrell's Fruitless Trip to Force Iran to Take 6th Step to Modify N. Deal
Chairman of the Iranian parliament's National Security and Foreign Policy Commission Mojtaba Zonnouri warned that his country will take the next step to scale down its nuclear deal undertakings if the current visit by new High Representative of the European Union Josep Borrell to Tehran fails to satisfy Iran.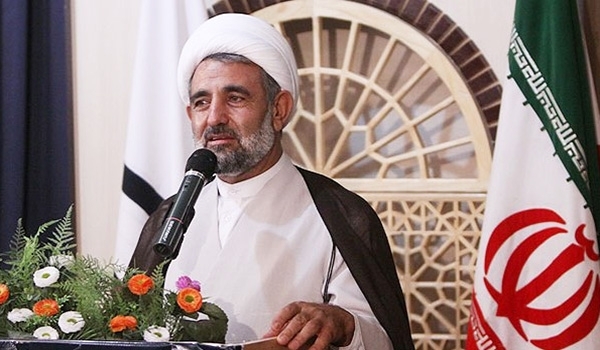 "If the European envoy wants to just kill the time and take privilege from us, certainly, we will not surrender to Europe's illegitimate demands," Zonnouri said in an interview with the YJC news website on Monday.
"We cannot remain committed to the nuclear deal undertakings alone and if the visit by the EU foreign policy chief fails to produce results, we will certainly take the 6th step to modify nuclear deal undertakings," he added.
Zonnouri, meantime, voiced pessimism that Europe would have the needed resolve and desire to pay the price for standing against the US.
Washington left the historic accord, officially known as the Joint Comprehensive Plan of Action (JCPOA), in 2018, defying its multi-party nature and the fact that it has been ratified in the form of a United Nations Security Council resolution.
Last May, Iran began a set of nuclear countermeasures in retaliation for the United States' departure. The measures were also taken in return for the US restoration of its nuclear-related bans against Iran, and failure by Britain, France, and Germany — three European signatories to the deal — to retain their business interactions with Iran despite the sanctions.
As part of the retaliatory steps, Iran stopped recognizing the limits set by the deal on the level of its uranium enrichment activities and the volume of its heavy water reservoir.
Under the JCPOA, Iran undertook measures in three major areas, research and development, industrial nuclear enrichment and heavy water production, inspection and surveillance.
On January 5, the country said it would no longer observe any operational limitations on its nuclear industry, whether concerning the capacity and level of uranium enrichment, the volume of stockpiled uranium and heavy water or research and development.
Yet, Tehran is still in compliance with third area of undertakings that includes the harshest regime of inspections ever exercised on any nation, including the voluntary implementation of the additional protocol to the NPT. In other words, although Tehran has scaled back much of its undertakings, all its nuclear activities and operations are still under the round the clock monitoring and inspections of the IAEA more than any other nation in the world.