Iran
Senior MP Kosari Stresses Armed Forces' Preparedness to Defend Iran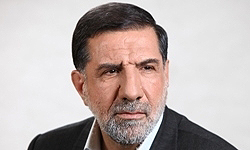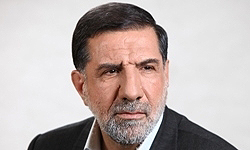 The Iranian armed forces are fully prepared to defend the country against any enemy aggression, a senior Iranian legislator said on Sunday.
"Given the current conditions ruling the today world and the plots and conspiracies of the West against independent Muslim states, different nations need to have powerful defensive forces and fortunately the Islamic Republic of Iran's Armed Forces are at present at the peak of their preparedness," member of the parliament's National Security and Foreign Policy Commission Esmayeel Kosari told FNA.
"Today, the Islamic Republic of Iran's Armed Forces defend the borders, the principles and causes of Islam and the Revolution and will not allow anyone to make the smallest aggression (against the country)," he added.
Kosari, meantime, underlined that Iran will never threaten any country and will not start a war before being attacked by the other side.
In relevant remarks in October, Supreme Leader of the Islamic Revolution Ayatollah Seyed Ali Khamenei described the Iranian Armed Forces' full preparedness as a major deterrent to enemy attacks, and meantime stressed that the country will not step back in case of any foreign aggression.
"Because of their Islamic teachings, Iranian nation are not the men of aggression and invasion but they will not fall short of confronting any aggression," Ayatollah Khamenei said, addressing Iranian military units in Northeastern province of North Khorassan at the time.
The Leader lauded Iran's high military preparedness, and stated, "The only reason the power mongers' motivation for waging war has downgraded or getting weakened is the general readiness of Iranian nation and the defense readiness of the armed forces."
The Leader said general readiness of Iranian nation, especially the youth, is today in the highest possible level compared to the past and the armed forces are more prepared and more powerful than the past.
Israel and its close ally the United States accuse Iran of seeking a nuclear weapon, while they have never presented any corroborative document to substantiate their allegations. Both Washington and Tel Aviv possess advanced weapons of mass destruction, including nuclear warheads.
Iran vehemently denies the charges, insisting that its nuclear program is for peaceful purposes only. Tehran stresses that the country has always pursued a civilian path to provide power to the growing number of Iranian population, whose fossil fuel would eventually run dry.
The Zionist regime has recently intensified its war rhetoric against Tehran, warning that it plans to hit Iranian nuclear facilities.
Iran has, in return, warned that it would target Israel and its worldwide interests in case it comes under attack by the Tel Aviv.