Iraq
Middle East
North America
Senior MP: US Spreads Terrorism, Corruption in Iraq
A senior Iraqi lawmaker described the US as the creator of terrorism and corruption in Iraq, calling on the government to confront the Americans' recent aggression and sanctions through diplomatic channels.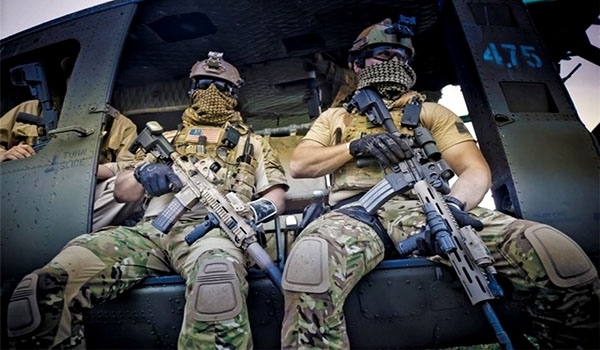 Riyadh al-Massoudi, a representative of al-Sa'eroun coalition at the Iraqi parliament, told the Arabic-language al-Ma'aloumeh news website on Wednesday that the US has spread corruption and terrorism in Iraq since it occupied the country in 2003.
He added that the US sanctions against Iraq is an instrument to stir a political crisis in the country, saying that the foreign ministry and the parliament's security and defense committee should confront and retaliate the US sanctions and its army's aggression against the country's people in different cases, including killing civilians by the infamous Blackwater company in Baghdad, mistreatment of prisoners and the recent visit by US President Donald Trump to Ein al-Assad base in al-Anbar.
Al-Massoudi called on the Iraqi government to provide the US congress, the UNSC and the UN with the documents of the US aggressions and crimes in Iraq.
The US treasury had earlier this month sanctioned four Iraqi politicians, including two senior members of Hashd al-Shaabi (Iraqi popular forces).
The sanctioned individuals include Rayan al-Kildani, who is the leader of a Christian Hashd faction called the Babylon Movement, Waad Qado, who is head of Hashd's Shabak 30th Brigade, former Nineveh governor Nawfal Hamadi, and former Saladin governor and current MP Ahmed al-Jabouri.