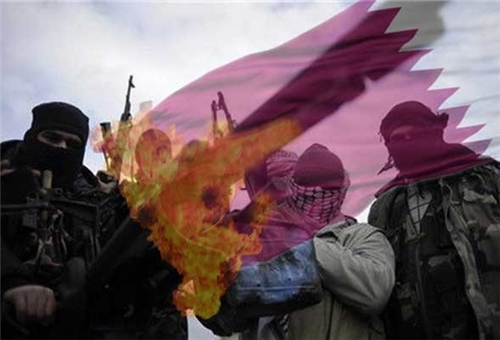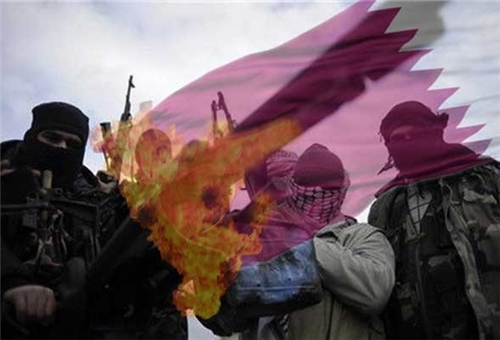 Leading member of the Popular Front for the Liberation of Palestine Jamil Muhammad Ismail al-Majdalawi condemned Qatari officials for spending their people's money in terrorist operations in different regional countries, and took Doha responsible for the crises in Libya, Tunisia and Syria.
"The moneys that Qatar flushed into Libya, Tunisia and Syria for the terrorists have just produced negative results and worsened the crises in those countries," Majdalawi told FNA on Monday.
Stressing that Doha's provocative acts have destroyed certain Arab states and killed tens of thousands of their people, he said, "The measures adopted by former Emir of Qatar, Sheikh Hamad bin Khalifa Al Thani, and his prime minister and foreign minister, Sheikh Hamad bin Jassem Al-Thani, were clearly practiced in compliance with the US policies, which aimed to exert pressure on certain states to empower weak and dependent people."
Qatar, along with Saudi Arabia and Turkey, have been widely viewed as the West's main Middle East allies in fomenting violence in Syria and financing the terrorists fighting against the President Bashar al-Assad's government.
Syria has been experiencing unrest since March 2011 with organized attacks by well-armed gangs against the Syrian police, border guards, statesmen, army and the civilians being reported across the country.
Thousands of people have been killed since terrorist and armed groups turned protest rallies into armed clashes.
The government blames outlaws, saboteurs, and armed terrorist groups for the deaths, stressing that the unrest is being orchestrated from abroad.
In October 2011, calm was almost restored in most parts of the Arab state after President Assad started a reform initiative in the country, but Israel, the US and its Arab allies brought the country into chaos through every possible means. Tel Aviv, Washington and some Arab capitals have been staging various plots in the hope of increasing unrests in Syria.