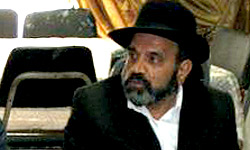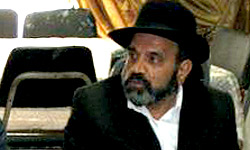 Senior Rabbi Mashallah Golestaninejad underlined the importance of this year's International Quds Day rallies against the Israeli occupation of the Palestinian territories, and said Zionism will collapse soon.

"Based on the righteous divine tradition, Zionism will collapse," Golestaninejad told FNA on Tuesday, adding that historical records show that no cruel regime will remain and Zionists are also taking their last breaths.
He described the International Quds Day rallies as a symbol of defending the innocent Palestinian nation, and said, "The Iranian Jews attend the glorious rallies every year along with other Iranian citizens and we will participate in this ceremony this year too."
The last Friday of the holy month of Ramadan is dubbed as 'the international Qods Day' during which worldwide Muslims stage demonstrations to voice their strong protest and outrage at the occupying regime of Israel.
The International Qods Day was started by the late Founder of the Islamic Republic, Imam Khomeini, as a way of expressing solidarity with the Palestinians and underscoring importance of Qods to Muslims.