Europe
Serbia, Albania put 14 suspected terrorists on trial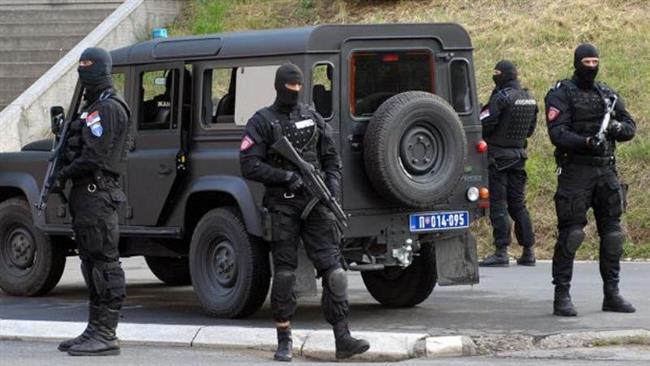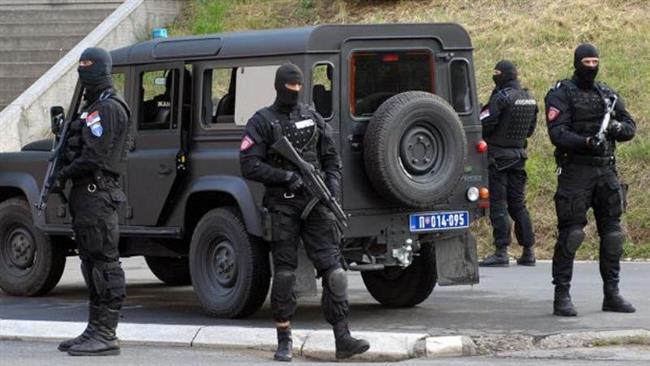 Fourteen men have gone on trial in the European nations of Serbia and Albania over accusations of recruiting and financing people to fight alongside terrorist groups in Syria.
A court in Serbia has held the country's first such trial on Tuesday involving five defendants accused of terrorism charges for recruiting and providing financial support to volunteers to fight in Syria.
The five accused are suspected of having "organized and financed the departure of Serbian citizens as well as people from other countries to camps for terrorist training in Syria and later to conflict zones," according to the prosecutor.
One of the defendants assisted recruits in their travel from the Turkish city of Istanbul to training camps in Syria, while another helped them obtain training in the Syrian town of Azaz.
If found guilty of the terrorism charges, the five face up to 10 years in prison.
Meanwhile, nine people went on trial in Albania for charges of "inciting and recruiting" more than 70 terrorists and helping them travel to Syria, where violence fuelled by Takfiri ISIL groups (pictured above) has so far claimed the lives of over 215,000 people.
European nations have arrested dozens of people in recent years as part of efforts to stop citizens from joining militants in Syria or Iraq.
Europe on high alert
Takfiri ISIL terrorists have threatened to carry out attacks in Europe through different methods, including sending terrorists posed as refugees from the Middle East.
Security officials in Europe also fear that the European citizens who have joined the terrorist groups in the Middle East may use their combat skills against their homeland upon returning home.
European states have been on high alert after a series of terror attacks in the continent, including a deadly raid that killed 12 people and injured a dozen others on the Paris office of the French magazine, Charlie Hebdo, on January 7.
The US National Counterterrorism Center (NCTC) said in an estimate on February 10 that more than 20,000 individuals from around the world had traveled to Syria to join the ISIL and other extremist groups.
Foreign militants from over 90 countries, including at least 3,400 people from Western states and more than 150 Americans, have traveled to Syria to join the terrorist groups there, the NCTC added.
The ISIL militants control parts of Syria and Iraq, and have been carrying out horrific acts of violence such as public decapitations and crucifixions against all communities.