Pakistan
Seven killed as blast hits Shia mosque in Pakistan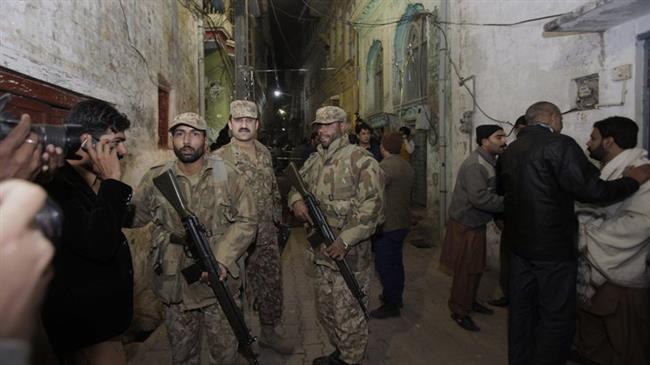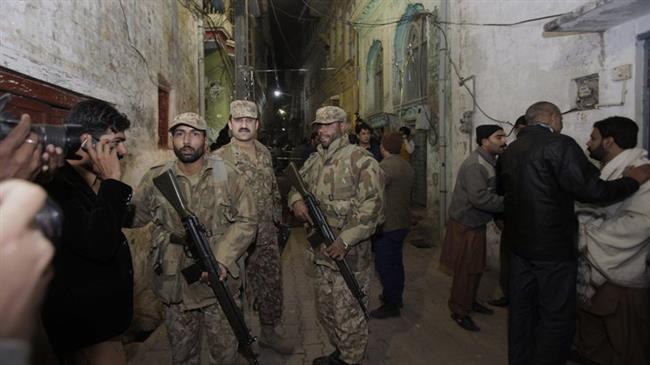 A powerful bomb blast has hit a Shia mosque in Pakistan's northern city of Rawalpindi, killing at least seven people.
The blast took place in the garrison city of Rawalpindi in the Potohar region of the northern Punjab Province, located 14 kilometers south of the capital Islamabad, on Friday.
"I can confirm death of seven people and injuries to 15 others. This number may go up," Sajid Zafar Dall, a senior administration official told reporters.
The explosion triggered chaos at the mosque, where Shia Muslims had gathered to celebrate the birthday of the Prophet Mohammed (PBUH).
"There were 100 to 150 people in the mosque at the time of the attack," Dall added.
According to eyewitnesses, the blast was so powerful that it shattered windows in its vicinity.
Local police said rescue efforts were hampered by the narrow and congested area where the incident took place.
As of yet no group has claimed responsibility for the blast.
Tensions have been on the rise in Pakistan since a group of pro-Taliban militants stormed an army-run school in the city of Peshawar and killed about 150 people, including 132 students, last month.
Following the Peshawar attack, Pakistan lifted the moratorium on the death penalty in place for about six years.
On Wednesday, Pakistan executed two more men over terrorism, bringing the number of executions to nine since the country lifted the death penalty suspension.