Syria
Seven killed in clashes near Jordan-Syria border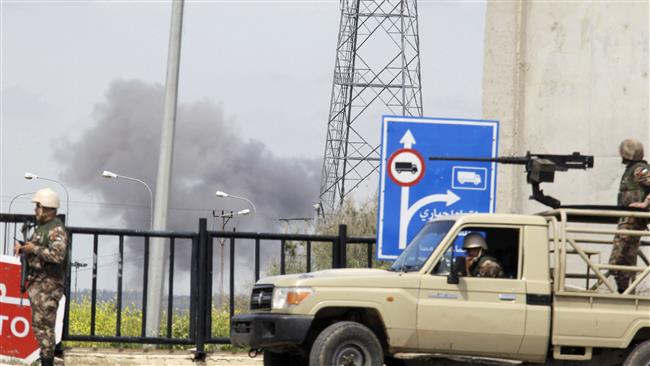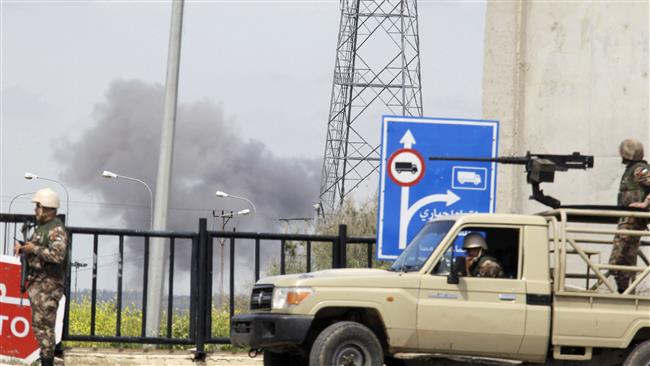 At least seven people have been killed as clashes erupted between Jordanian security forces and Takfiri Daesh militants in the northern city of Irbid.
Police and security forces on Tuesday took part in an operation against Daesh militants in Irbid, near the border with Syria.
A Jordanian police officer is among the dead. Meanwhile some sources said security forces killed a number of attackers.
The Jordanian Interior Ministry initially described the assailants as "fugitive outlaws," but later said they were suspected Daesh terrorists.
At least two security forces and two civilians were also injured in the operation, while one was arrested.
A security source said that helicopters and troops were also deployed in a Palestinian refugee camp, where most of the wanted suspects had hidden.
Irbid is located some 20 kilometers south of the Syrian border, where security forces regularly arrest people who try to join militant groups in Syria.
Amman has also tried dozens of militants who returned from Syria. They were fighting alongside al-Nusra Front or Daesh militants against the Syrian government.
Jordan is part of the US-led coalition that allegedly targets the positions of Daesh Takfiri terrorists from the air in Syria. However, many have questioned the effectiveness of the aerial attacks.
According to the UN refugee agency, Jordan hosts some 630,000 refugees fleeing the war in Syria. Jordan, however, says it is home to 1.4 million refugees as many of them are unregistered.
Jordan is also known to be among the supporters of militant groups fighting against the Syrian government. Amman has helped the training of armed militants, many of them joining Daesh as well as other Takfiri groups in Syria.
The foreign-sponsored conflict in Syria, which started in March 2011, has claimed the lives of some 470,000 people and left 1.9 million injured, according to the Syrian Center for Policy Research.