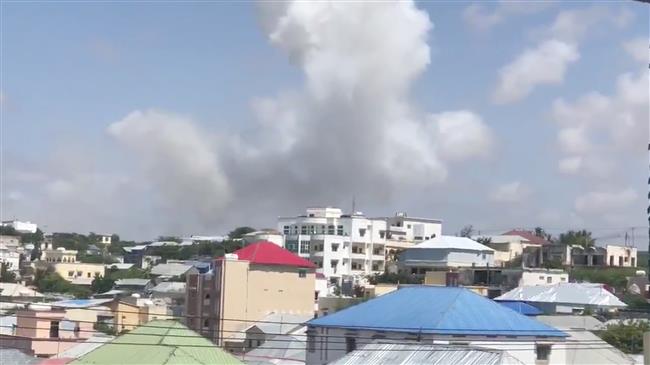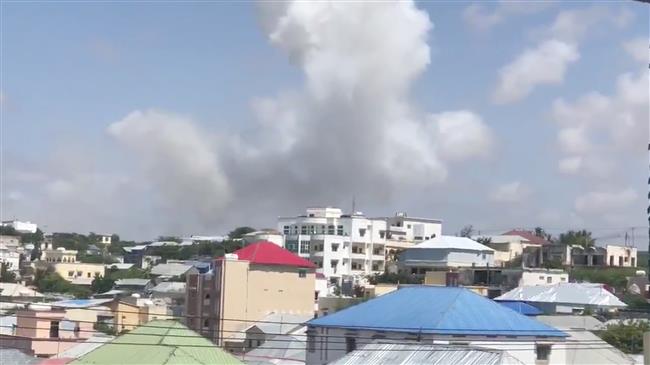 A car bomb has exploded in Hawlwadag district of Mogadishu, Somalia's capital, leaving multiple casualties.
Media sources have said that at least one person was killed and more than a dozen others were wounded in Sunday's huge blast.
Police say at least six people have been killed, including soldiers, civilians and the assailant, and a dozen injured.The casualties also include young students from a nearby school.
According to media reports citing eye witness accounts, the explosives-laden car was trying to speed through a checkpoint but was stopped by security forces, prompting the driver to detonate the vehicle near the gate of Hawlwadag district office.
Officials said the blast annihilated several buildings, including a mosque, warning that there could be more victims buried under the debris caused by the blast.
The al-Shabab terrorist group, which was once in control of the capital, has claimed responsibility for the attack.
The al-Qaeda-linked militant outfit, which has long sought to topple Somalia's Western-backed federal government, was forced out of Mogadishu by African Union forces in 2011.
However, the terrorist group still wields control in large parts of the countryside, and every now and then carries out attacks against government, military, and civilian targets in the capital as well as regional towns.
The death toll from two bomb blasts in Somalia's capital, Mogadishu, on Saturday tops 300.
Back in October last year, hundreds of people lost their lives in twin bomb blasts in Mogadishu.
The explosions were the deadliest since al-Shabab began its reign of terror in early 2007.