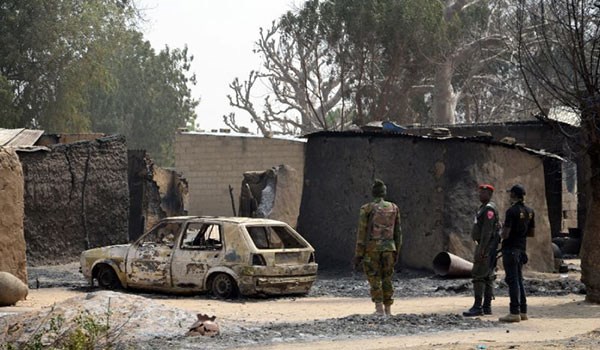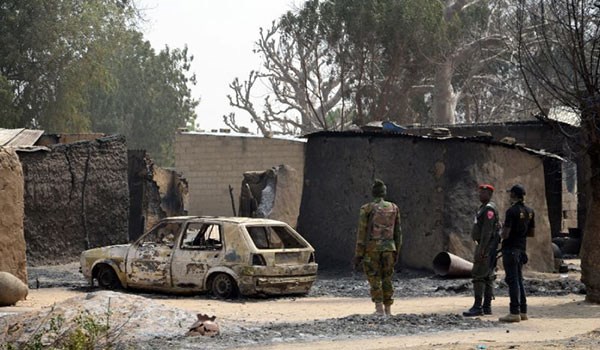 Clashes were reported between rival factions of the terrorist group Boko Haram as forces loyal to the new leader Abu Musab al-Barnawi and those following Abubakar Shekau engaged in skirmishes in Borno state in Nigeria.
Several people were reportedly killed in sectarian battles within the Nigerian militant group Boko Haram, sources said.
Boko Haram faced a split in its ranks between the followers of al-Barnawi and troops loyal to Shekau as, according to reports, skirmishes in Borno state between troops loyal to al-Barnawi and to Shekau resulted in the deaths of several Shekau loyalists.
The leader of Boko Haram in August was fatally wounded in an airstrike carried out by the Nigerian army in Borno State.
The Nigerian army claimed to have fatally wounded the leader of Boko Haram, Abubakar Shekau, in an airstrike targeting a meeting of the terrorist group's commanders while a number of top commanders were reportedly killed.
Colonel and Acting Director of Nigerian Army Public Relations Sani Kukasheka Usman stressed that the Nigerian army has carried out unprecedented and spectacular air raid and fatally wounded Abubakar Shekau.
The air raid was reportedly carried out by Nigerian military on August 19 in the village of Taye.
Boko Haram leader's death was reported in 2013 and again in September 2014. But a month later, Shekau released a video to prove his safaty.
Boko Haram, just like ISIL, is considered to be one of the deadliest terrorist groups in the world. According to the Global Terrorism Index, the Takfiri group has actually killed more people than ISIL, murdering more than 6,000 people just last year.