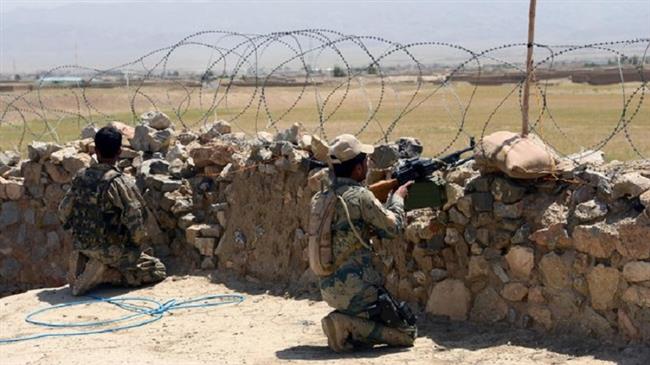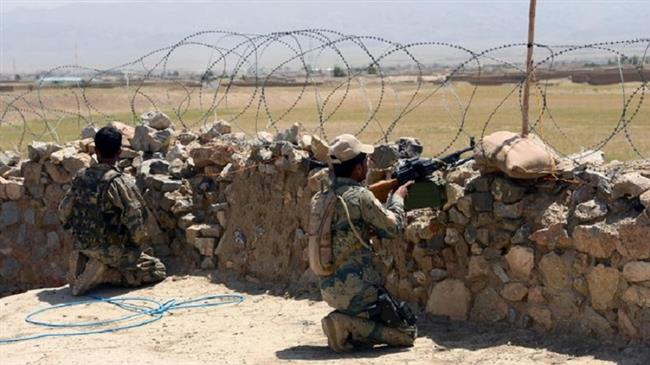 Several people have lost their lives after a cross-border gunfight broke out between Afghan and Pakistani security forces, amid simmering tensions between the militancy-plagued neighbors, officials from both countries say.
According to Hanan Zadran, the acting police chief for Afghanistan's eastern province of Khost, at least one Afghan civilian and two Pakistani security forces were killed on Sunday morning in the clash, which occurred in Zazi Maidan district, neighbor to Pakistan's western Kurram Agency.
He added that the bodies of the two Pakistanis were found on the Afghan side of the border near Pakistan's tribal belt along the Durand Line, a 2,400-kilometer frontier drawn by the British in 1896, as it separates the Pashtun ethnic group between the two countries.
However, Afghanistan's Tolo News, citing the 203rd Thunder Corps commander, General Shaur Gul, reported that three Pakistani soldiers had been killed, and three others arrested. He also claimed that the skirmish broke out when Pakistani troopers started shooting at a check post close to Jandighar area in Zazi Maidan district.
Khost provincial governor spokesman Talib Mangal, while confirming the deadly clash, said that two Afghan civilians and four Pakistani troops had lost their lives in the incident.
Meanwhile, Pakistan's Geo News reported that two officials of the country's Frontier Corps (FC) had been killed and five others sustained injuries in the cross-border gunfight.
The Pakistani military also said in a statement that the two members of its paramilitary FC were "carrying out routine surveillance" along the Durand Line when they were "fired upon from Afghanistan."
Senior Afghan authorities say they have given Pakistan evidence showing that the militants who carried out a recent series of deadly attacks were trained on Pakistani soil.
Kabul has repeatedly accused Islamabad of providing safe havens for the Afghan Taliban terror group, which has been engaged in an insurgency in Afghanistan for more than 16 years. Islamabad, however, strongly rejects the accusation, saying that the outfit is targeting Pakistani forces and civilians on the Afghan side of the border.
Pakistan and Afghanistan regularly accuse each other of sheltering their enemy insurgents. The two sides also accuse each other of not doing enough to stop militants engaging in cross-border raids.