Iran
Several South Pars projects to be operational by yearend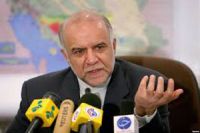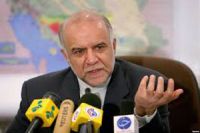 Iranian Oil Minister Bijan Namdar Zanganeh announced that several projects of South Pars gas fields in southern parts of Iran will become operational before the end of the current Iranian year (ends March 20, 2014).
Zanganeh made the remarks at the end of the first session of the new cabinet in an exclusive interview with IRNA in Tehran on Sunday.
The Iranian oil minister said "Our most important priority in South Pars is that all personnel as well as energies, financial, managerial and equipment capacities should be mobilized and we should concentrate on completing the projects which are near finalization in order to achieve results sooner and make them operational."
The South Pars gas field covers an area of 9,700 square kilometers, 3,700 square kilometers of which are in Iran' territorial waters in the Persian Gulf. The remaining 6,000 square kilometers, i.e. the North Dome, are in Qatarˈs territorial waters.
The South Pars gas field holds 8 percent of total gas reserves of the world and half of the country's proven gas reserves as well as is the host of the most important industrial complexes of the country and the most important part of oil industry's value chain.