Palestine
Shahin: Palestinian anger rises in Israeli jails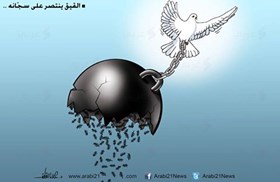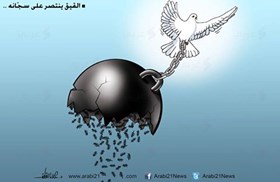 Ex-prisoner and head of Palestinian Prisoners Center for Studies (PPCS), Osama Shahin, confirmed that Palestinian prisoners in Israeli jails face quite harsh conditions which led them to escalate their protest measures against the Israeli prison authority. Shahin said that there is an overload of prisoners in the jails, especially over the past few months. For example, Ofer Prison has 144 prisoners in each section, although the maximum capacity of each section is 120 prisoners. Shahin pointed out that since October 2015 the number of minor prisoners has significantly increased, especially after the wide arrest campaigns that targeted Palestinian youngsters.
Moreover, there are almost 700 administrative prisoners in the Israeli prisons. Concerning the daily treatment, Shahin affirmed that a number of prisoners face deteriorating medical conditions, that are met with negligence from the Israel prison authority. In addition, some Palestinian prisoners are held captive in solitary confinement without the basic human rights.
This negligence and deprivation have led the Palestinian prisoners to escalate their protest, starting on 6 March. The first step is refusing the meals provided to them, and if the Israeli occupation authorities disregard the prisoners' demands until 17 April, the prisoners will take unexpected steps. The Palestinian prisoners' message, as Shahin stated, is to the Palestinians in general to support the prisoners' issues, especially the prisoners on hunger strike. They also demand the Palestinian Authority in particular to take official measures to support and protect the Palestinian prisoners.