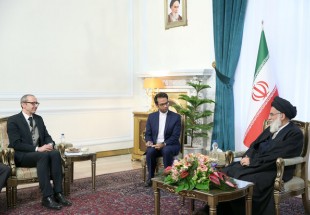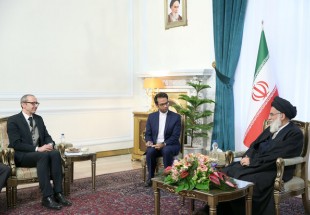 Ayatollah Hashemi Shahroudi, the Chairman of Iran's Expediency Council, said that Iran is abiding by the JCPOA and the world should not follow US in leaving the agreement.
"The countries of the world should not be afraid of US," said Ayatollah Mahmoud Hashemi Shahroudi, the Chairman of Iran's Expediency Council.
The cleric made the remarks while meeting with Austrian Ambassador to Iran Stefan Scholz in Tehran on Tuesday.
They exchanged views on the bilateral ties between the two countries and the position of the Islamic Republic of Iran in regards to regional and international developments.
"We expect to see good cooperation between Iran and Austria to solve the issues of the world of today and the problems of the region including terrorism because today terror and terrorism have seriously troubled the world," said the Iranian official after describing the positions undertaken by Austria in dealing with international issues as wise and prudent.
"In the case of the JCPOA, the Islamic Republic of Iran proved it is committed to its obligations stipulated in the agreement but the other side has breached the agreement in regards to some things like monetary and banking issues," said the Grand Ayatollah, after describing the US as an irresponsible signatory of the Iran nuclear agreement.