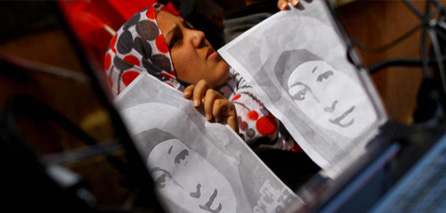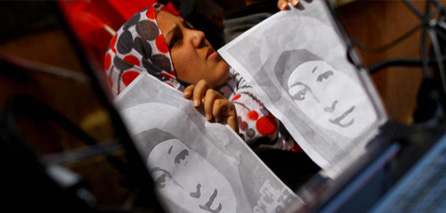 Hunger striker detainee Hana's Shalabi has addressed an appeal to administrative detainees in Israeli jails to reject the policy of administrative custody, without trial or charge.
Lawyer Ra'ed Mahamid, who met Shalabi Wednesday in Hasharon jail, quoted her as urging those detainees to revolt against the policy, describing it as "illegal".
Mahamid said that the health condition of Shalabi is very serious as she is suffering from slow heartbeat, low sugar, and kidney problems that led to breathing difficulty and blurred vision.
The lawyer quoted Shalabi as insisting on maintaining her hunger strike until she is released and her administrative custody is retracted, describing the decision as "arbitrary" and only meant to "demoralize us".