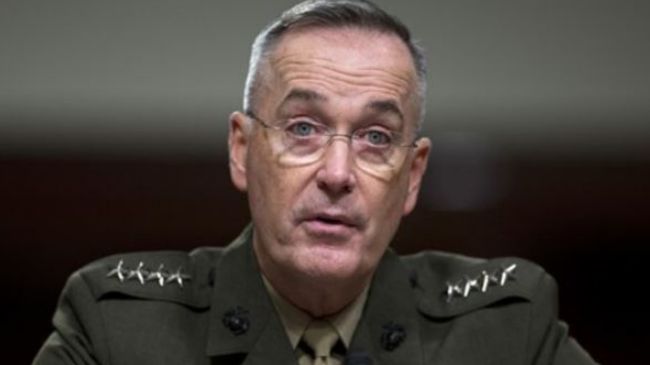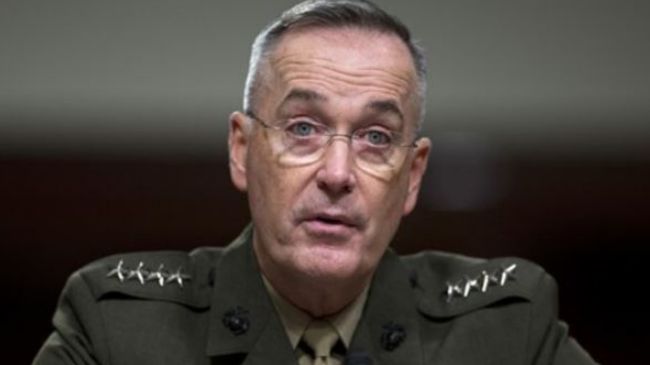 Murderer US-led foreign forces in Afghanistan have apologized for a recent airstrike that killed a two-year-old boy and injured two women in the southern part of the country.
Afghan Puppet President Hamid Karzai strongly condemned the United States on Thursday for carrying out the airstrike on a civilian home earlier in the day, calling the attack a sign of disregard for civilian lives.
"This attack shows American forces are not respecting Afghan lives… As long as unilateral acts and atrocities continue by American forces on our people, we won't sign the BSA (the Bilateral Security Agreement)," a statement from Karzai's office said.
An official from NATO's International Security Assistance Force (ISAF) said that ISAF commander General Joseph Dunford "quickly called President Karzai and expressed deep regrets for the incident."
"We did not target or strike a house. The information that we have shows that the airstrike hit the road," the ISAF official said. "Unfortunately, the civilian victims were in the vicinity of the strike."
Thursday's airstrike came at a time when Washington and Kabul are locked in a stalemate over a security pact that will determine whether US troops will stay in the Asian country beyond 2014.
Karzai says he will not sign the BSA until certain conditions are met, including a guarantee from Washington that there will be no more raids on Afghan homes. He says the demands come from the country's highest decision-making body, the Loya Jirga, which convened for four days last week to consider the agreement.
In his speech at the Loya Jirga on Sunday, Karzai said, "If US military forces conduct military operations on Afghan homes even one more time, then there will be no BSA and we won't sign it."
The US and its allies invaded Afghanistan on October 7, 2001 as part of Washington's so-called war on terror. The offensive removed the Taliban from power, but after more than 12 years, the foreign troops have still not been able to establish security in the country.
There are currently about 100,000 foreign troops in Afghanistan. The US has announced plans to pull out all foreign combat troops by the end of 2014.
However, several US officials have also said that Washington would need to keep its troops in Afghanistan even after the end of the combat mission in 2014 due to the growing presence of al-Qaeda in the country.
About this news an audience says "This is no apology. Let me interpret what ISAF commander General Joseph Dunford is saying: He is saying that his forces did not hit any Afghan house. They hit the road. Too bad civilians happen to be in the way. He is blaming the civilians for getting in his way. The only reason he even called Karzai is to make Karzai sign the agreement to allow US military bases & soldiers in Afghanistan forever. Once US forces enter a country, they never leave. they will change titles to "advisors & trainers", & will put on civilian uniforms on their killers & claim to be diplomats & security personnel for their diplomats. They need to be killed or forced out. Otherwise, the occupied country will never have peace."