Sheikh Qaouk: Defeat, Fallback of US Dominance in Region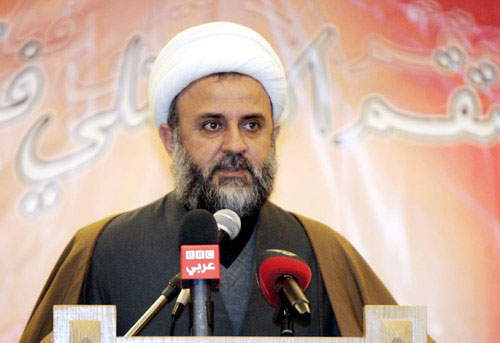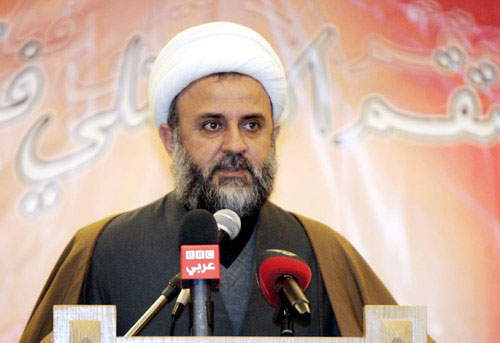 Deputy Head of Hizbullah Executive Council, His Eminence Sheikh Nabil Qaouk, confirmed that the "US and its lackeys approach a defeat twice as their defeat in Iraq, as we will witness the fallback of US dominance and its tools in the region in the near future".
Moreover, His Eminence stressed that all the "media, political, and sectarian incitement that aim at changing the equation in Syria are inept".
"The majority of the Syrian people support reforms and resistance, and refuse the US plots which have reached a dead end", Sheikh Qaouk added, further indicating that a Lebanese party is involved in arming, funding, and mobilizing the armed groups in Syria.
"Do those work for the interest of their country? Those who have embroiled Lebanon in the war ignited in Syria, merely formed threat to the national stability and unity", Sheikh Qaouk stated.
"The wave of political and media escalations by the March 14 camp comes as they failed to bet on the collapse of Damascus or the paralysis of the Mikati government to which they prepare themselves to takeover," Deputy Head of Hizbullah Executive Council iterated.
On this level, His Eminence believed that whenever the government starts making a difference, they [March 14] detach from common-sense.
Also, regarding the latest financial crisis concerning the $11 billion spent by former governments, His Eminence stated, "Suggesting barter makes it clear that they [March 14] refuse to reveal the fate of the $11 billion, and to discuss the issue legally".
"We don't seek revenge from anyone […] but we demand to follow a lawful path in this case", he said, confirming that "simply, we want the truth; a slogan raised by them [March 14]".
Back to the Syrian level, Sheikh Qaouk affirmed, "In Hizbullah, we support the majority of the Syrian people, as they have expressed in the referendum, yet we will never support a project that might serve the "Israelis"".
He also noted, "Disability and weakness hit the forces conspiring against Syria, despite the funding, arming, and the political and media incitement".
"Those conspiring against Syria exploited all their papers yet failed, because the money of the Arab oil will not end the confrontation in Damascus, and it is not able to change anything in the Syrian equation", His Eminence reiterated.