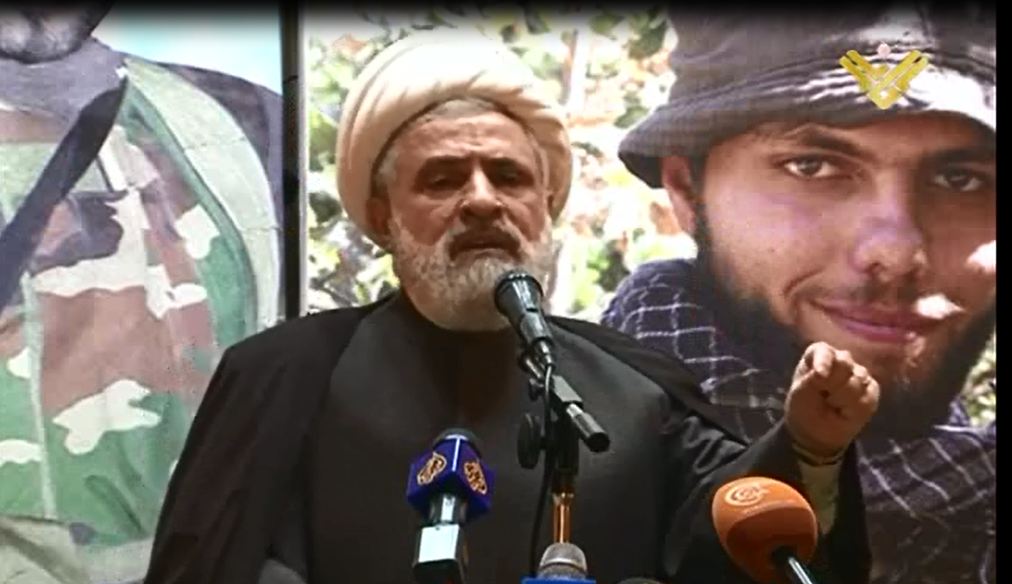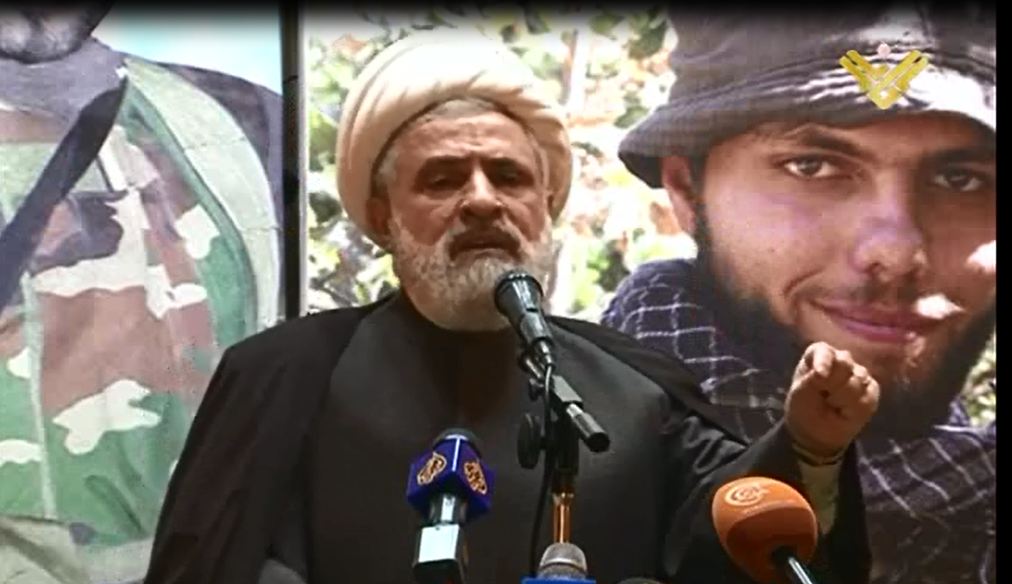 Hezbollah Deputy Secretary General Sheikh Naim Qassem stressed, during two martyrs' funeral oration, that the resistance at all sites target the Israeli enemy which either fights directly or via mercenary groups whichSheikh Naim Qassem serve its project ignorantly or intentionally.
"Our Mujahidin are fighting at all sites for the sake of God. They are fighting the Israeli enemy and the takfiri groups which invaded Syria from all over the world."
Sheikh Qassem added that the sample of the Syrian opposition is now clear though some were confused in the beginning of the crisis.
"It is a group of militants who Cut off the heads, eat the viscera, destroy shrines, dig the tombs, kill for sectarian belonging, and disrespect the sanctity of the mosques and churches."
"Even the West started to distinguish between the moderate and the extremist opposition and started to recognize that the extremists control the opposition ground."
Hezbollah Deputy Secretary General also emphasized that what is happening in Syria reflects an Israeli conspiracy against the resistance which is not fighting to defend a person, a regime or a lot, yet to defend its project against this conspiracy.
Sheikh Qassem considered that Geneva II conference will not easily end the Syrian crisis because the opposition is now represented by the extremist groups and rejects the western solution.
"We expect a long crisis in Syria," Qassem added," The West is satisfied with the destruction of Syria, and if it spends 5% of what is being wasted to fund the terrorists, we will not have the Syrian displaced trouble anymore."
Regarding the Lebanese file, Sheikh Qassem said that March 8 political team is ready to start a free dialogue in order to reach a political solution, yet March 14 team's will is controlled by the west and functioned according to the consequences of the Syrian Crisis.
Whatever the result of the Syrian crisis is, Lebanon will not be ruled as March 14 wishes, he asserted.
We have repeatedly called on forming a unity cabinet, activating the parliament and electing a new president; however the other team admits the deactivating policy.
"We will always call on rationality and participation in response."