Lebanon
Sheikh Qassem Reassures Hezbollah Can Settle Differences with Allies behind Closed Doors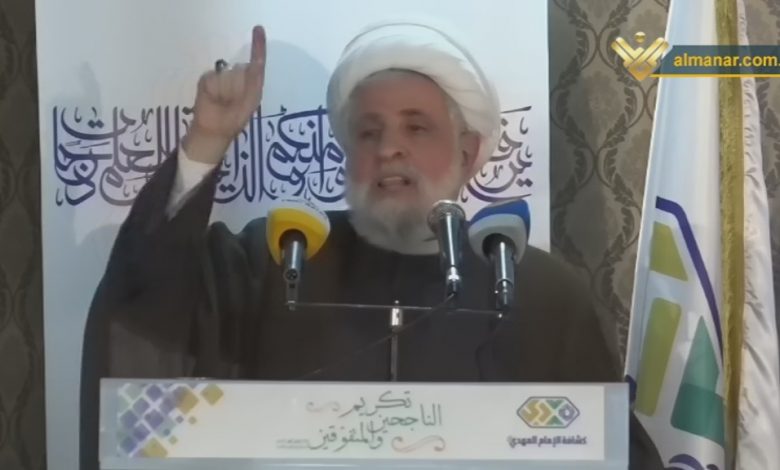 Hezbollah Deputy Secretary General Sheikh Naim Qassem reassured that the Party can settle difference with allies behind closed doors, adding that the Resistance possesses the mind and heart which enhance the transition from disputes to understandings.
Addressing a ceremony held by Al-Mahdi Scouts in Zawtar town, Sheikh Qassem indicated that the upcoming parliamentary elections will give a chance for change.
His eminence stressed that Hezbollah considers that the criteria for the elections must be serving and protecting people, not achieving the majority of the parliamentary seats.
Sheikh Qassem underscored the importance of participating in the vote, warning against abandoning the national duty in a way that serves those planning to sabotaging Lebanon.
Source: Al-Manar English Website