Lebanon
Middle East
North America
Sheikh Qassem Reiterates Hezbollah Mainly Concerned with Fighting 'israel', Excludes Direct Talks with US
Hezbollah Deputy Secretary General Sheikh Naim Qassem stressed on Friday that the Resistance is mainly concerned with fighting the Israeli existence, eliminating any direct talks with the US administration in the short run.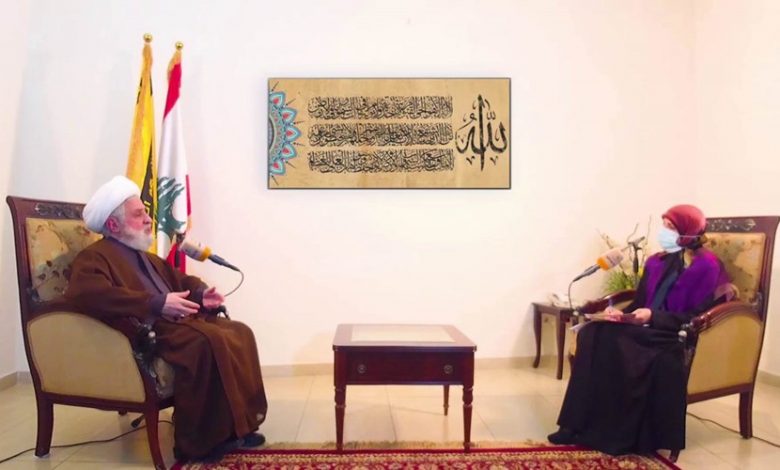 In an interview with Al-Nour Radio Station, Sheikh Qassem confirmed the Resistance right to target the Israeli drones as part of the deterrence formula against the Zionist enemy.
"Hezbollah is neither now nor later part of the Iranian-American talks," his eminence stressed, "Iran has never accepted to include the issue of any ally in the negotiations."
Sheikh Qassem stressed that Hezbollah is determined with enhancing the government formation in Lebanon, adding that it will be cooperative with any lineup, when submitted.
In this regard, Sheikh Qassem pointed out the main barrier hindering the cabinet formation is local, calling for solving the problems between the president and the premier-designate.
Emphasizing that Hezbollah contact with France is ongoing, Sheikh Qassem noted that the French initiative to end Lebanon's governmental stalemate has been activated, but without a clear vision.
Denouncing the violent incidents in Tripoli, his eminence considered that the preservation of stability in Lebanon requires ongoing alertness.
Regarding Hezbollah Understanding with the Free Patriotic Movement, Sheikh Qassem stressed that it is stable, yet requires development.