General
Sheikh Qassem: Some Lebanese Were Part of US-Israeli Scheme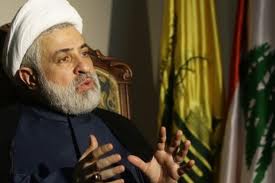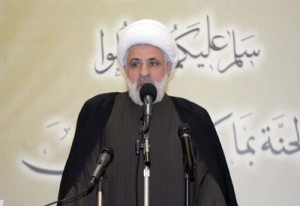 Hezbollah Deputy Secretary General Sheikh Naim Qassem said on Tuesday that Lebanese were facing a series of challenges and warned that some sides were seeking to rule the country and remain in power at any price.
Speaking during a ceremony held at As-Saha restaurant in Beirut's southern suburb, Sheikh Qassem noted that the WikiLeaks documents, in reference to the recently published cables of the US embassies throughout the world, show that some Lebanese are a part of the Israeli scheme in the region.
According to Sheikh Qassem, those Lebanese played a role during the July 2006 war launched by Israel against Lebanon and the moment of positioning Lebanon between strength and weakness, between sovereignty and tutelage. "In such critical and complicated moments, some in Lebanon operated as if they were part of the American-Israeli scheme, and not part of the national pattern," his eminence pointed out.
Hezbollah Deputy Secretary General pointed out that Hezbollah was not surprised by the WikiLeaks findings, noting that the Resistance part was aware of these findings. "However, their value remains in the fact that the public opinion got direct document and does not anymore need to resort to our own analysis and data. The documents in his hands show the truth of what we have always been saying and furthermore consolidate our credibility."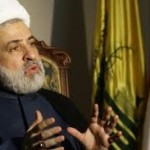 Sheikh Qassem said that Hezbollah got the message of some March 14 leaders. "They don't want the resistance even if the Shebaa farms remained occupied, even if the Israeli enemy continued to violate our sovereignty for years and years, even if the spy networks were spread throughout the country. They wish the American tutelage return to Lebanon and they want to engage in their project."