Lebanon
Sheikh Qassem: To Solve Bread Crisis Away from Increasing Prices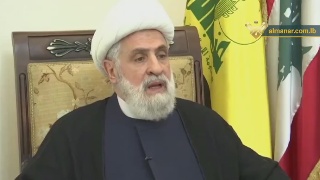 Hezbollah Deputy Chief Sheikh Naim Qassem stressed that the resistance party in Lebanon stands by the side of people by refusing any increase on the price of the bread in the country.
As he received the Union of Bakery Owners on Monday, Sheikh Qassem urged them to look for appropriate ways to solve the bread crisis away from increasing the bread price.
The Hezbollah official, meanwhile, hoped that the union will reach an agreement with the Economy Ministry soon.
Lebanon has been for weeks witnessing a bread crisis as mill owners started to charge for flour in dollars due to dollar shortage in the country.
Source: Al-Manar English Website