Lebanon
Middle East
Sheikh Qawook: 'israeli' Crime of Killing Martyr Tahhan is an Aggression on Entire Lebanon
Member of Hezbollah Central Council, Sheikh Nabil Qawook, stressed the Israeli crime of killing the martyr Mohammad Tahhan is an aggression on the entire Lebanese nation and its dignity and sovereignty, emphasizing that the Tahhan's martyrdom confirms that unity of blood between the Lebanese and the Palestinians.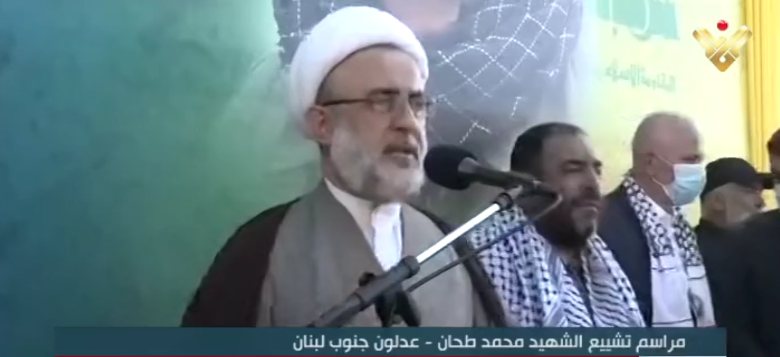 Delivering a speech during the funeral held by Hezbollah and Adloun town locals for the martyr Tahhan, Sheikh Qawook indicated that the Palestinian resistance is gaining great victories and founding new formulas in the confrontation with the Israeli enemy.
Sheikh Qawook greeted the Palestinian resistance as well as the rebels in the West Bank, Al-Quds, and 1948-occupied territories.
The crowded funeral was attended by representatives of Hezbollah as well as various Lebanese and Palestinian political parties. House Speaker Nabih Berri, in turn, held a phone call with the martyr's family, expressing his condolences.