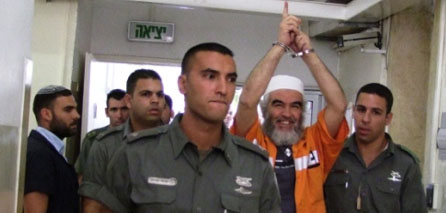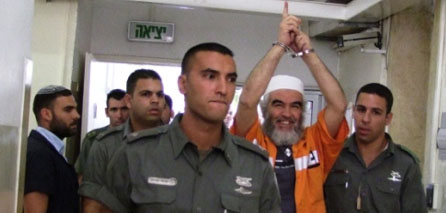 Sheikh Raed Salah-Head of the Islamic movement inside the Palestinian territory of 1948- congratulated the Islamic world on the occasion of Eid Al-Adha.
Sheikh Raed Salah sent his congratulation when he brought to the court by the Israeli prison guard on Wednesday November 10, despite he is not allowed to give press statements he managed to pass his congratulations to entire Islamic Ummah.
Sheikh Raed is spending five months sentence term on the well known the Mughrabi gate file. However, he is due to get released on the December 10, 2010.