Syria
Sinai: Foreign Militiamen Trained to Join Fight in Syria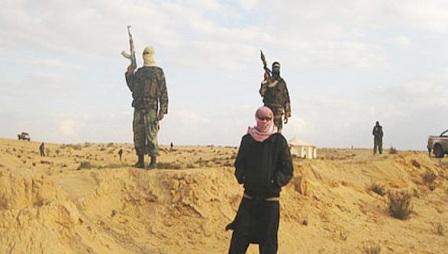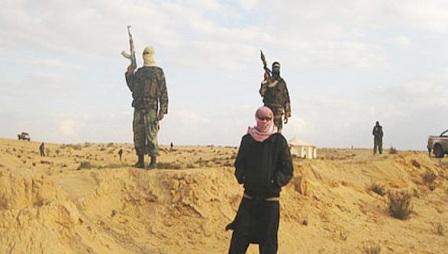 Tribal sources in North Sinai revealed Tuesday that "Jihadist members" of foreign nationalities are deployed and trained in North Sinai in order to participate in the battles against the Syrian army.
Security sources, however, indicated that the geographical nature of the area allows the stationing of those members, noting that eliminating them requires "bombardment of Joya."
"There are groups of foreign nationalities in Sinai, belonging to jihadist organizations," the tribal sources, preferred not to be named, told al-Misri al-Yom newspaper.
"Militants are stationed and can move freely. They are aware of not engaging with the army troops or police forces, only if they approach or try to cope with them," the sources indicated.
"Those members invest the mountainous nature of the Sinai to get trained on martial arts," the sources added.
"They are heavily armed with diverse weapons and hard to reach."
"They include Jihadists coming from Arab and Muslim countries, as well as from Egypt, who are pushed to fight in Syria after receiving training courses on martial art and Jihad.
Witnesses said they saw members of non-Egyptian features between now and then, while moving freely and accompanied by Egyptians in Sinai.
"Concerned security agencies have been informed," witnesses added.