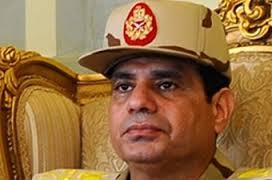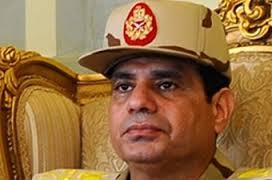 More than three years since the revolution in Egypt, the presidential election is won by the man who overthrew the first ever democratically-elected Egyptian president.
The former military chief of Egypt, Abdel Fattah al-Sisi has been declared the winner of the country's presidential election. Abdel Fattah al-Sisi's campaign announced that the former military chief has won a landslide victory with more than 92 percent of the votes over his sole opponent Hamdeen Sabahi, who won only 3 percent of the votes.
Sabahi has said that there were serious violations in the vote, noting that the turnout figure of 46 percent announced by Sisi's campaign is not credible.
Even if the turnout numbers in the recent presidential election announced by Sisi's campaign are accurate, they are still below the nearly 52 percent turnout in the 2012 election won by Mohamed Morsi, who was overthrown by Sisi.
The Muslim Brotherhood movement and pro-democracy groups had boycotted the recent presidential election.
Sisi's presidency places Egypt's presidency back in the hands of a top military official just three years after Egyptians popular uprising against the deposed dictator Hosni Mubarak.