Egypt
Sit-in in front of Muqataa against Arab silence regarding prisoners' issue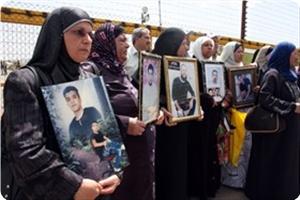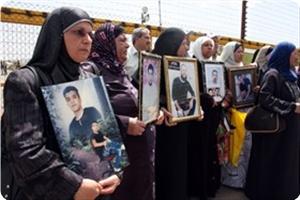 Dozens of citizens protested in front of the Muqataa in Ramallah on Saturday afternoon, at the moment of the arrival of Secretary-General of the Arab League Nabil al-Araby and Egypt's Foreign Minister Mahmoud Kamel.
The protesters said they aim to send a message to the authority of Ramallah and the Arab League stressing the need to support the hunger striking prisoners, especially Samer al-Issawi and Ayman Sharawna, as they are an integral part of the Palestinian cause.
They held Egypt responsible for the prisoners' conditions, being the sponsor of the prisoners' exchange deal and the party responsible for the protection of the ex-detainees, who have been re-arrested.
The demonstrators raised photos of the hunger striking prisoners and banners demanding freedom for all captives.
One of the protesters denounced the silence and inaction by the Arab League and PA's leadership toward the issue of the prisoners, and said "PA must form a Palestinian delegation to go to Egypt, in order to find a solution to the captives' issue."