Six killed in Kenyan army clashes with al-Shabab militants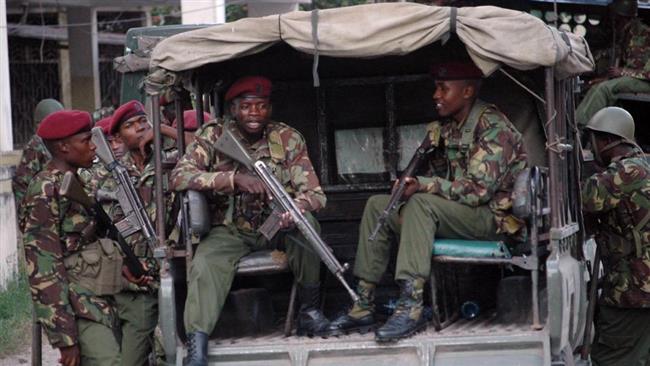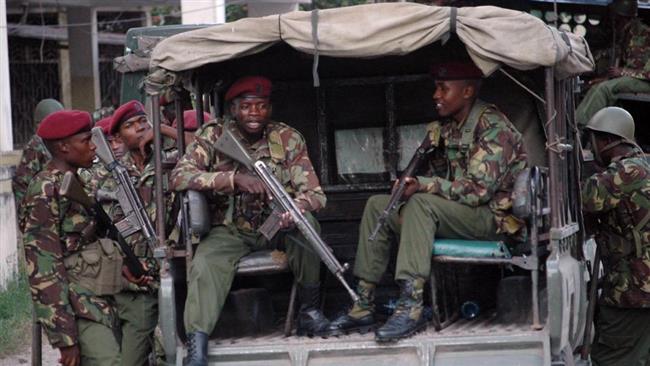 At least one Kenyan soldier and five al-Shabab militants have been killed in a fierce fighting close to the Somalia border, officials say.
The violent clashes took place in Kenya's coastal Lamu district on Wednesday, army spokesman, David Obonyo, said in a statement.
The fighting started after the troops came under attack by the militants currently operating in the troubled region, he said.
"A firefight ensued and five suspected al-Shabab militants were killed," the spokesman said, adding, "Some militants escaped with multiple injuries, and immediately an operation was launched in pursuit."
The military official also confirmed that at least one Kenyan soldier was killed and three others were wounded in the exchange of fire.
In September 2013, suspected al-Shabab gunmen attacked the Westgate shopping mall in the Kenyan capital, Nairobi, killing at least 67 and injuring several others.
Kenya currently has over 3,000 soldiers stationed in southern Somalia, where they have been battling al-Shabab. The country sent troops into Somalia in late 2011, after the militant group carried out a series of raids inside Kenya.
The al-Shabab militants have been pushed out of the Somali capital, Mogadishu, and other major cities in the country by the African Union Mission in Somalia, which is largely made up of troops from Ethiopia, Uganda, Burundi, Djibouti, Sierra Leone, and Kenya.
The African Union has over 20,000 troops in Somalia to help the government battle al-Shabab.
Somalia has been the scene of deadly clashes between government forces and al-Shabab militants since 2006.