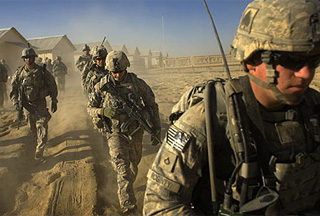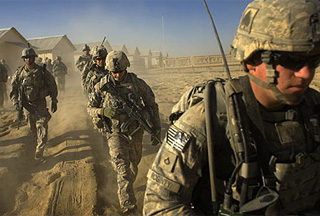 Six American soldiers have been killed in separate incidents in Afghanistan, as militants step up their attacks against the foreign forces stationed in the country.
NATO said in a statement that three of the troops died in the country's east and two more were killed in the south.
The US-led military alliance says the soldiers were battling the Taliban but no more details are available.
A sixth US serviceman died as a result of an accidental explosion.
Over 350 foreign soldiers have been killed in Afghanistan so far this year.
There are currently over 140,000 foreign troops in Afghanistan, and the US and its NATO allies have announced the pending deployment of thousands of more troops.
So far this year, the US-led troops have suffered the highest fatality rates in Afghanistan since 2001.