Korea
Sixteen die in South Korea concert accident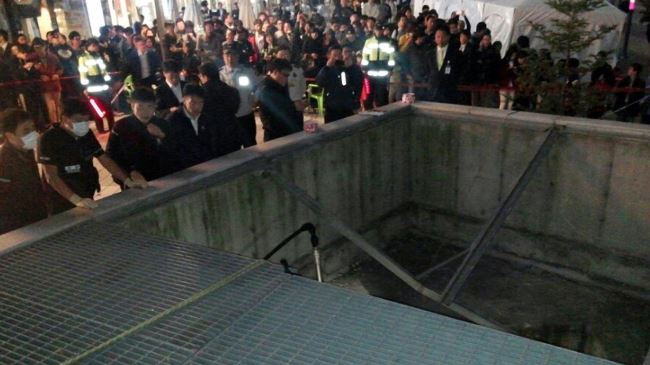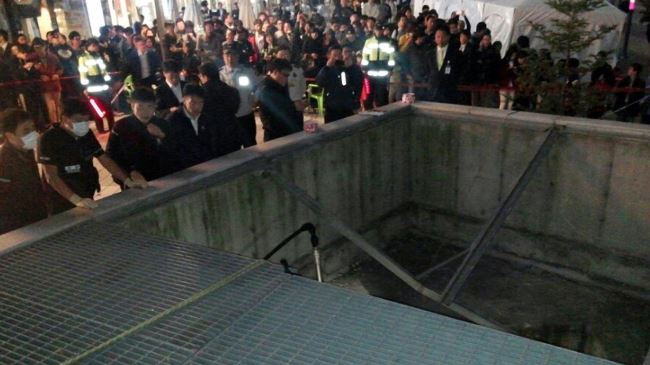 At least sixteen people have been killed and eleven others seriously wounded in South Korea when a ventilation grate they were standing on to get a better view of an outdoor pop concert collapsed.
Fire officials said the incident took place at 5:53 p.m. local time (0853 GMT) on Friday as some 700 people were attending the concert organized by the provincial government at Pangyo Techno Valley in the city of Seongnam, just southeast of the capital, Seoul.
"Twelve people were killed at the scene, [and] two others were killed while they were being rushed to the hospital. Others are assumed to have passed away while receiving medical treatment," a fire official said on condition of anonymity.
The injured were rushed to four hospitals near the venue.
Rescue workers are warning that the death toll may rise as some of the injured are in critical condition.
Local media said over two dozen people fell more than 10 meters into an underground parking area.
Seongnam city spokesman, Kim Nam-jun, said it is believed that the grate collapsed under the weight of the people.
Most of the dead and injured are apparently commuters, who stopped to watch the concert after leaving work. Most of the dead were men in their 30s and 40s, while five were women in their 20s and 30s.
Prime Minister Chung Hong-won has urged officials to focus on helping the victims' families and ensure the injured get proper treatment.