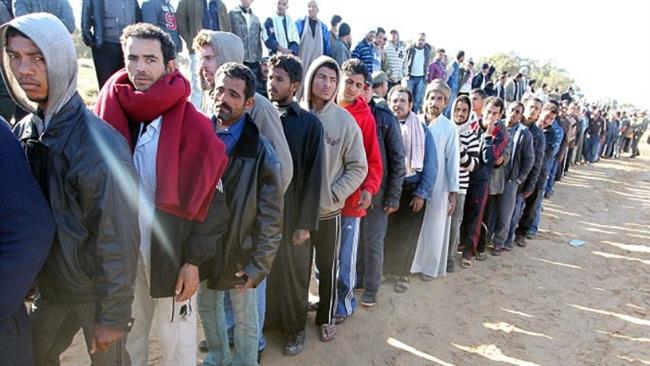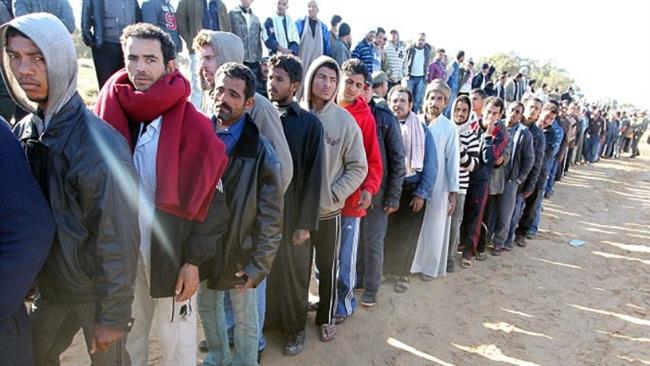 Sixteen Egyptian nationals have been killed in clashes with people-smuggling gangs in the Libyan city of Bani Walid, a report says.
The Arabic-language Egyptian news website al-Youm al-Sabea quoted Libyan media sources as saying on Wednesday that three of the smugglers were also killed during the fight.
The sources added that the families of the people smugglers fired a barrage of bullets at the 16 Egyptian nationals, killing all of them.
Meanwhile, a diplomatic source at the Egyptian Foreign Ministry said the report is yet to be confirmed, adding that necessary measures are being taken to ensure the validity of media reports.
The report comes as Europe is facing an unprecedented refugee crisis, which has escalated over the summer. The continent is now divided over how to deal with the flood of people trying to cross its borders.
According to UN estimates, 300,000 people have fled conflicts in the Middle East and Africa so far this year for a better life in Europe.
Many blame major European powers for the unprecedented exodus of the refugees from their home countries, saying the policies of the European states have led to a surge in terrorism and war in those regions, forcing people to flee their home countries.