Palestine
Slaughterer Inhuman Israeli forces level new structures to ground across West Bank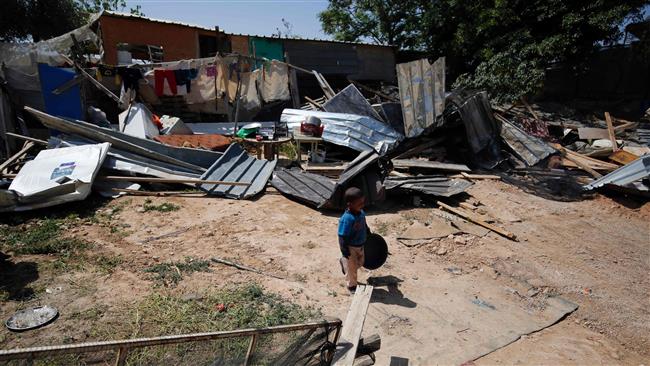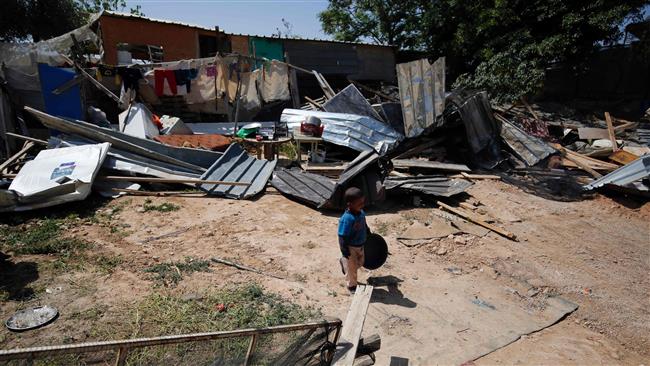 Israeli military forces have demolished a number of Palestinian structures across the West Bank as tensions between Israeli soldiers and Palestinian protesters continue unabated in the occupied territories.
On Thursday, Israeli troopers razed a car spray painting workshop in the central West Bank town of Ni'lin, located 17 kilometers (11 miles) west of Ramallah, leaving some 15 Palestinians working there jobless.
Israeli forces also destroyed a poultry slaughterhouse in the same Palestinian town, which employed at least 72 Palestinians.
Other demolitions were carried out in the village of Khirbet Tana near the West Bank city of Nablus as well as Khan al-Ahmar village.
Ghassan Daghlas, a Palestinian official monitoring settlement activities in the northern part of the West Bank, said Israeli soldiers closed the entire area after declaring it a military zone.
The official also said Israeli army forces have destroyed more than 500 Palestinian structures since the beginning of the current year.
Recent figures released by the United Nations show the Israeli military has more than tripled the demolitions of Palestinian structures in the occupied West Bank over the past three months.
The world body said the average demolitions have risen to 165 on the monthly basis since January.
The demolitions have raised alarm among diplomats and human rights groups over what they regard as the Tel Aviv regime's continued violation of international law.
Tensions have heightened in the occupied territories since August 2015, when Israel imposed restrictions on the entry of Palestinian worshipers into the al-Aqsa Mosque compound in East al-Quds (Jerusalem).
Al-Aqsa Mosque is the third holiest site in Islam after Masjid al-Haram in Mecca and Masjid al-Nabawi in Medina.
At least 208 Palestinians, including children and women, have lost their lives at the hands of Israeli forces since the beginning of last October.