Palestine
Slaughterer israel pushes tenders for over 700 settler units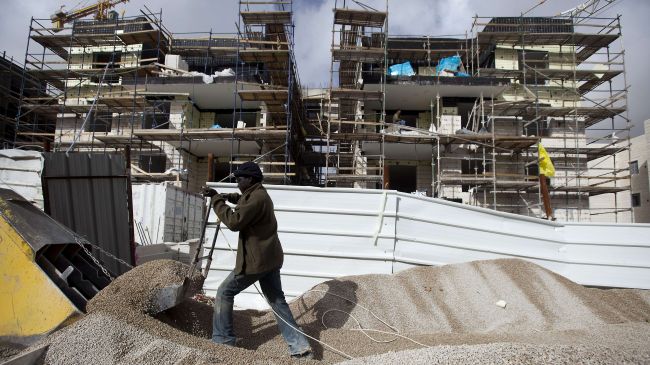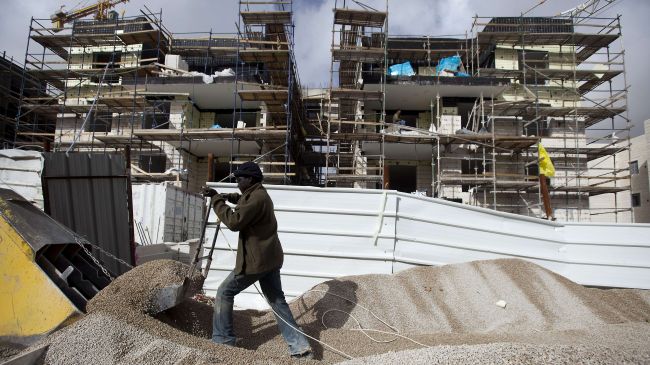 zionist israel has issued tenders for hundreds of settler units as part of its settlement expansion plans in the occupied Palestinian territories.
According to Peace Now activist group, Tel Aviv on Tuesday issued tenders for 708 settlement units in the Israeli settlement of Gilo in illegally annexed East al-Quds (Jerusalem).
"This morning, the Israel Land Authority announced this project, which is actually a renewed tender which was published (in two parts) last year but found no bidders," the NGO said.
In March, Tel Aviv issued tenders for land in order to encourage Israelis to build over 3,000 settler units in East al-Quds and elsewhere in the occupied West Bank in the first quarter of 2014.
The sole land tender for central Israel includes only 126 units that are to be built in Tel Mond, northeast of Tel Aviv.
Israel's Housing Ministry has promised that the sale of land this year would be significantly higher than in 2013.
More than half a million Israelis live in over 120 illegal settlements built since Israel's occupation of the Palestinian territories of the West Bank and East al-Quds in 1967.
The United Nations and most countries regard the Israeli settlements as illegal because the territories were captured by Israel in a war in 1967 and are hence subject to the Geneva Conventions, which forbid construction on occupied lands.
The presence and continued expansion of Israeli settlements in occupied Palestine has created a major obstacle for the efforts to establish peace in the Middle East.
The Israeli settlement expansions and Tel Aviv's refusal to release Palestinian prisoners have led a new round of US-brokered talks between the Palestinian Authority and Israel to deadlock.
The last round of negotiations between the two sides broke down in 2010 after Tel Aviv refused to halt its settlement construction in the occupied West Bank.