Palestine
Slaughterer Israeli forces attack many areas across Gaza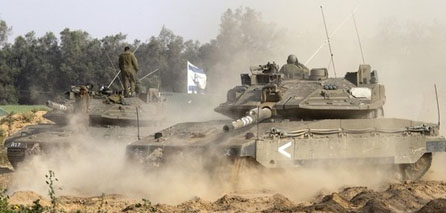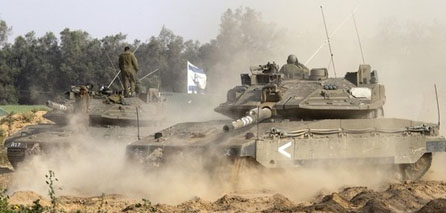 Several areas were attacked by Zionist Israeli occupation forces (IOF) in the Gaza Strip on Wednesday at dawn.
Al Qassam correspondent reported that two Israeli tanks and a bulldozer have invaded Al-Maghazi village east of Gaza in Central Gaza Strip under heavy gunfire at Palestinian homes and farms in the area.
He added that many explosions were heard in the invaded area.
In a two-separate incidents, Israeli tanks and bulldozers have invaded limitedly south and north of the Gaza Strip, in Khan Younis city and Beit Hanoun, no injuries reoprted.
Slaughterer Israeli occupation forces conduct daily attacks targetting Palestinian citizens living near the isolation fence.