Human Rights
Slaughterer Israeli Negev administration shackles prisoners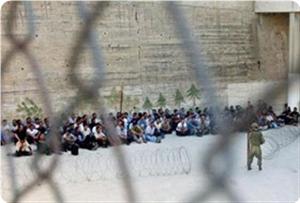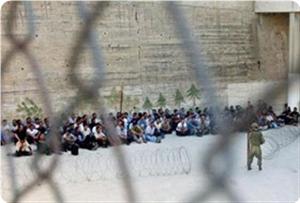 Detained MP Hatem Qufaisha has charged the Slaughterer Israeli Negev prison administration with shackling both the hands and feet of prisoners when they receive lawyers' visits.
Qufaisha told his lawyer that the prison administration increased harassment of prisoners with the advent of the holy fasting month of Ramadan.
He explained that the administration prevented supply of enough food and frequently cut power to double the suffering of fasting internees in the hot summer weather.
The same lawyer quoted administrative detainee Musab Fathi in the prison's ward 6 as saying that more than 100 prisoners in this ward were served low quality food and were deprived of cold drinking water.