Palestine
Slaughterer Israeli occupation forces arrest 59 Palestinians last week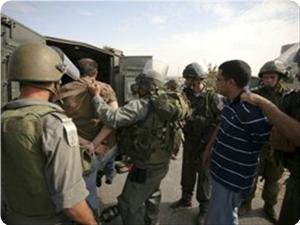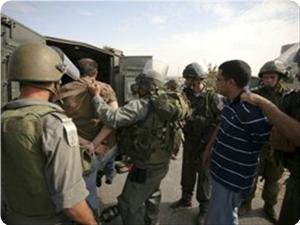 The Palestinian Center for Defending Detainees (PCDD) affirmed that the Slaughterer Israeli occupation forces (IOF) had arrested 59 Palestinians in West Bank cities and villages last week.
PCDD, which released a statement on Saturday, affirmed that most of the 59 Palestinians arrested were from the southern West Bank city of Al-Khalil.
It added that among the arrested was Wafa Shamasnah, a prisoner's wife from Qalqilia, and the MP for the city of Ramallah Ahmed Mubarak.
The human rights center stated that the occupation forces have released during the same week about 18 prisoners, including the chairman of Palestinian Legislative Council, Dr. Aziz Dweik.