Middle East
Palestine
Slaughterer Israeli occupation forces arrest three Palestinians in the West Bank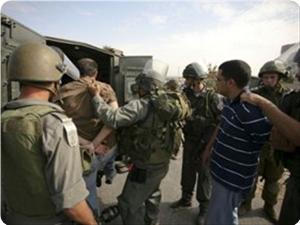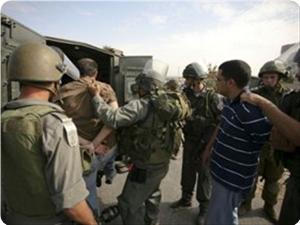 Slaughterer Israeli occupation forces (IOF) arrested at dawn Wednesday three citizens from different areas in West Bank, and broke into the city of Salfit.
IOF arrested Moaed Bashart, coordinator of projects in the Union of Agricultural Work Committees in the province of Jericho, as part of an arrest campaign against a number of the Union staff.
The occupation forces also arrested Raed Riad Sweiti, 17, after raiding his home in the town of Beit Awa in Al-Khalil.
Moreover, Israeli troops raided houses in the same town, in search of a number of "wanted" young men.
Local sources confirmed that occupation forces arrested a citizen from Nablus during an incursion in the city at dawn.
Eyewitnesses said that dozens of military vehicles stormed the neighborhood of Ras Al-Ain in the city at dawn, raided the detainee's family home and searched it.
They said that clashes ensued between Palestinian youths and the occupation forces that fired stun grenades and tear gas.
Meanwhile, a report has revealed that IOF launched widespread arrest campaigns during last month in the city of Al-Khalil including students, children, sick and old people, and liberated prisoners.
The report, issued by the Palestinian Prisoner Society (PPS) in the city of Al-Khalil, revealed that the Israeli occupation arrested during the month of July, more than one hundred and fifty Palestinians, including twenty children, and imposed fines of about 12,500 dollars.
PPS quoted prisoners' relatives as saying that their next of kin were subjected to torture during arrest operations, citing the case of the child Ahmed Ali Sweiti who was subjected to severe beating with his brothers during his arrest.
Meanwhile, a large occupation force estimated at nearly 200 soldiers and seventeen vehicles raided the house of the child Mohammed Saqr Sweiti, 13, who was severely beaten by soldiers.