Palestine
Slaughterer Netanyahu Says Zionist Entity Ready to Expand Gaza Offensive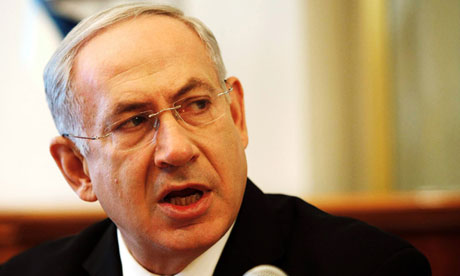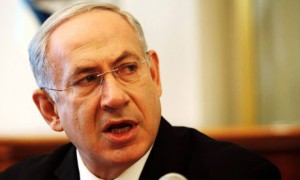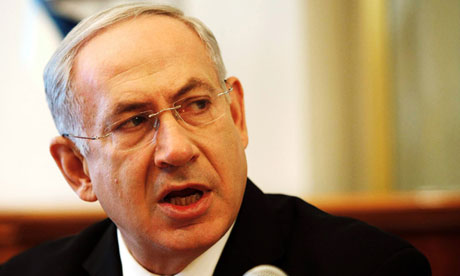 Noting that the Zionist Entity's assassination of Hamas Military commander in Gaza was a message to the Islamic Resistance Movement, Israeli Prime Minister said that Tel Aviv was prepared for expanded operation in the besieged strip.
"Today we sent a clear message to Hamas and other terrorist organizations, and if it becomes necessary we are prepared to expand the operation," he said in a televised address.
Speaking hours after a major wave of air strikes pounded the Gaza Strip, killing the head of Izzedin al-Qassam Brigadese' Ahmed Ja'abari and six other people, Netanyahu vowed that the Zionist entity would not tolerate any further rocket fire on its territory.
"Hamas and the terror organizations have chosen to escalate their attacks on the citizens of Israel in recent days. We will not tolerate a situation in which Israeli citizens are threatened by rocket fire," he said after consultations with his security cabinet.
For his part, Defense Minister Ehud Barak said the strike was only the beginning of an operation whose goals were to "strengthen Israel's deterrence, damage militant groups' rocket-firing capabilities and stamp out attacks" on southern occupied territories.
"Israel doesn't want a war but the Hamas provocation of recent weeks, with recurring, frequent rounds of mortar and rockets fired at southern Israel, an explosive tunnel that was activated.. and anti-tank fire at a jeep in Israel, forced us to act sharply and decisively," Barak said.
"We are at the beginning, not end of this action," he said, stressing the need to be "on high alert in Israel and West Bank … It won't be a quick fix.. but we'll reach goals we set for this operation."
He urged regional leaders to act "judiciously and with a cool head to promote stability and return of quiet, and not to be dragged to their deterioration."