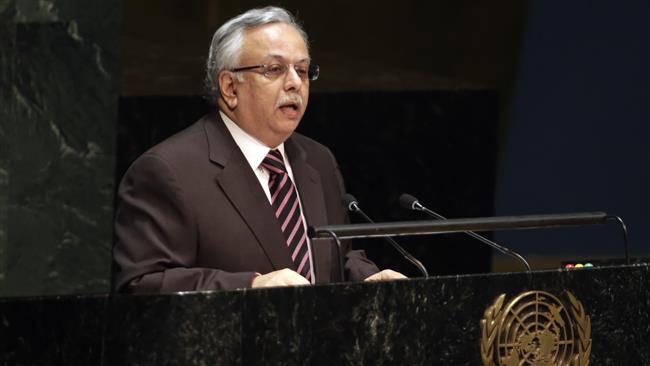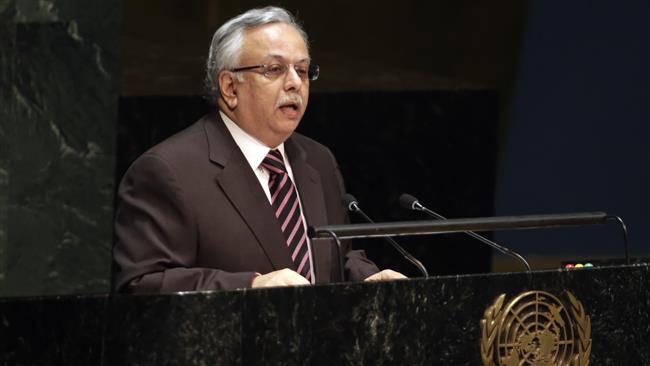 Saudi Arabia dismisses Security Council plans for a resolution on Yemen as a UN official says the kingdom was behind the deaths of two-thirds of civilians in war-torn country last month. 
"We don't think that a resolution is needed at this time," Saudi Arabia's Ambassador to the UN Abdallah Y. al-Mouallimi said on Friday.
Mouallimi said any UN intervention could prolong the war on Yemen, adding a potential resolution would give "a new lease on life" to the Houthis who are fighting Saudi-backed forces.
The 15-member Security Council has expressed worries about the worsening crisis in Yemen, saying it is considering a resolution to press for more aid deliveries and protect hospitals from attacks.
More than 80 percent of the population in Yemen is in urgent need of food, medicine and other basic necessities, according to the UN.
Asked about the Saudi envoy's assertion, deputy spokesman for the Office for the Coordination of Humanitarian Affairs (OCHA) Jens Laerke, said the UN body "cannot comment on what a diplomat may say he has heard."
"The Security Council takes such decisions and makes such recommendations as it sees fit," he said.
Saudi Arabia has been bombing Yemen for about a year now in a bid to restore power to fugitive former President Abd Rabbuh Mansur Hadi, who is a staunch ally of Riyadh.
More than 8,300 people have been killed and over 16,000 others sustained injuries since the onset of the Saudi war. The military campaign has also taken a heavy toll on the country's facilities and infrastructure, destroying many hospitals, schools, and factories.
Saudi raids taking toll on civilians: UN
On Friday, Rupert Colville, the spokesman for the UN High Commissioner for Human Rights, said the number of civilian casualties in Yemen doubled between January and February.
At least 168 civilians were killed and 193 injured last month, some two-thirds of them in Saudi airstrikes, the official added.
Colville also said the UN is investigating Saudi Arabia's use of banned munitions in Yemen, including cluster bombs.
A recent report by Human Rights Watch accused Riyadh of using American-made cluster bombs in civilian areas in Yemen.
The Saudi kingdom, the report said, is responsible for all or nearly all the cluster munitions attacks in Yemen because it is the only entity operating aircraft capable of delivering the weapons.
Last month, the European Parliament passed a resolution calling on EU member states to stop selling weapons to Saudi Arabia over high civilian casualties in Yemen.
French Defense Minister Jean-Yves Odrian, however, met Saudi Crown Prince Muhammad bin Nayef bin Abdulaziz Al Saud in Paris on Thursday, reiterating his country's support for the war on Yemen.
Russian Ambassador to the UN Vitaly Churkin warned that the war on Yemen could be far from over due to the obstacles being thrown in the way of its cessation by the Saudi-backed fugitive Yemeni government.